No due process for Canadian businessman
According to this story in a Dominican Republic newspaper dated May 2, 2017, a Canadian business executive from Ontario who majority owns the Dream Casinos, Antonio Carbone, who has been incarcerated in the Dominican Republic for over two years without a trial and without the benefit of due process, will remain incarcerated for what appears to be an indefinite period of time.
Mr. Carbone was arrested on January 25, 2015, in the Dominican Republic on an allegation of attempting to murder a Dominican foreign national, Fernando Baez Guerrero, by allegedly setting fire to Baez' vehicle on December 1, 2014. As you'll see from the below, Mr. Carbone was not in the Dominican Republic on December 1, 2014. As you'll further see, below, Mr. Carbone was arrested on January 25, 2015, at the Punta Cana International Airport without a warrant for his arrest and "but for" that unauthorized arrest, he would be in Canada.
Further, according to interviews by award-winning Canadian journalists from The Fifth Estate (reported here), the allegations against Mr. Carbone in the Dominican Republic are based on what turned out to be unreliable evidence, namely inconsistent statements of alleged facts that were later contradicted.
Dominican Republic prosecutor handling Carbone case says her judicial system is "corrupt" and she is "ashamed" of it
The criminal complaint against Antonio Carbone seems to have been filed by a government employee, a prosecutor in the Dominican Republic named Yeni Berenice Reynoso. Shortly after filing the criminal complaint, she told the media in her capacity as representing the Government of the Dominican Republic, that in 90% of the organized criminal cases, their police or army are involved in and perform contract killings. If Ms. Reynoso is to be believed, what she effectively stated was that in some cases in the Dominican Republic, the police will outright kill you with a pay-off. On another occasion, she went to the media to say that she is ashamed to be part of her own judicial system in the Dominican Republic and that she knows that "it is corrupt because I live within it." It would seem, according to the words of the Dominican Republic's own prosecutor, there is corruption all around her and there is no likelihood or certainty of a fair trial or due process of the law.
Just who legally owns the Dream casinos?
According to corporate records filed in Canadian Courts, 85% of the shares in the casino chain referred to as Dream Casinos Corporation Inc. are beneficially owned by Antonio Carbone and his bother, Francesco Carbone. A third person, named Andrew Pajak, owns a 15% stake in the casino chain. Mr. Pajak gave sworn testimony in an Ontario proceeding corroborating that legal and beneficial ownership structure. Also according to evidence from a Court-appointed expert, a fourth person, named Edward Kremblewski holds no shares of the Corporation and has no interest in the casino assets but has exclusively managed the financial affairs of the Dream casinos since November 2011. According to a second Court-appointed expert, the person named Kremblewski has been the sole manager in charge of all of the affairs of the corporation in Canada and the Dominican Republic since late 2013. All four are from Toronto. The common denominator, from start to finish, appears to be the person named Kremblewski who controlled the direction of the finances of the enterprise on the ground in the Dominican Republic. Kremblewski is an employee of Mr. Carbone.
Although much of the Ontario testimony is at odd, there is agreement among everyone about share ownership and agreement that by mid-2013, the Carbone brothers were effectively forcibly exited from management of the casinos. There is consistency among all sides that the Carbone brothers did not sell their 85% stake in the company or its assets. The result is that the affairs of Dream casinos have been in legal and corporate limbo ever since mid-2013. The limbo state stems from a lawsuit commenced by a Toronto billionaire named Michael DeGroot against several parties over $110 million he advanced as a series of loans for Dream Casinos for which he obtained a security interest over the assets.
The gist of the facts that emerge from the lawsuit are that the Carbone brothers put sweat equity into building the business; Mr. DeGroot put in the financial equity; and somewhere in between those two pillars who founded the enterprise, the funds invested and the assets and property acquired with their joint efforts allegedly disappeared and allegedly no one, it seems, can say where either the money or the assets disappeared to. Which is odd because as noted above, the assets are frozen by Canadian Court Orders and have registered security interests over them, so no transfers could occur of any assets.  Because the Corporation's shares are frozen, no votes of shareholders could occur to approve the dissipation of any assets in any event.
Cash moved from Dominican Republic to Canada
Kremblewski lives in the Dominican Republic, returning to Toronto regularly according to Court filed evidence in Ontario.
Mr. Pajak gave some interesting statements under oath in Ontario. He deposed that Kremblewski has taken thousands of dollars in cash from one or more casino in the Dominican Republic and imported it to Canada. With that cash he purchased, Mr. Pajak deposed, goods such as a toilet plunger at Canadian Tire and coffee at Walmart. According to Mr. Pajak's testimony, it appears that Kremblewski authorized the payment to himself of a commission of 2.5% from the profits from the Dream Casinos in the Dominican Republic. Mr. Pajak's evidence was that that amount was $195,000 in October 2013. Therefore, in addition to his salary and a paid condo, security staff, golf membership, if the numbers remained consistent, that would theoretically mean Kremblewski received upwards of approximately $14 million since 2011, pursuant to what Mr. Pajak deposed seems to be an alleged verbal agreement. Mr. Pajak further deposed that, with respect to the alleged agreement that Kremblewski receive 2.5% of the profits, the Carbone brothers are the ones who can confirm its existence or not. If they cannot so confirm, presumably the $14 million will have to be paid back to the Corporation. Mr. Pajak then provided evidence of a tax filing by Kremblewski to the effect that in 2011, Kremblewski disclosed receiving fees of $17,500. In a separate and earlier Court proceeding, Mr. Pajak testified before an Ontario judge that Antonio Carbone was "honest and hardworking" and so integral to his businesses that his [previous] business could not have grown to the extent it had without his work.
Witnesses that changed their stories
In the Dominican Republic, the gist of the criminal allegations against Mr. Carbone that have landed him in jail filed by Ms. Reynoso allegedly stem from evidence from the sworn statements of two men – one made by a Dominican person named Juan Isidro Infante Sepulveda and the other made by Fernando Baez. Mr. Baez was a junior employee of Mr. Carbone.
Ms. Reynoso's theory of the case is that Antonio Carbono attempted to assassinate his employee, Baez, to take control of Dream Corporation. However, as Mr. Pajak deposed in Ontario, Mr. Carbone already owned 85% of Dream Corporation with his brother.  The corporate entity owned all of the assets in the Dominican Republic. It is hard to follow the logic that getting rid of an employee who owns no part of your company will yield you back your own company.
Witness #1 changes his story
According to Reynoso, Infante gave a sworn statement that he heard Mr. Carbone plotting to kill Baez and heard him say he had hired two hit men to do the job. He also allegedly gave a sworn statement that he was later with Mr. Carbone and heard him celebrating the burning of Baez's car on the night of December 1, 2014, in the Dominican Republic.
Apparently, Infante has a criminal record and his credibility is suspect. A criminal record, even in the Dominican Republic, indicates a person whose evidence is not to be accepted quickly because experience has shown such people not to be reliable (R. v. Corbett, SCC), a legal concept presumably familiar to Ms. Reynoso.
And indeed, Infante was not reliable. He changed his story.
He told CBC's The Fifth Estate that he never discussed a murder plot with Mr. Carbone at any time, and never heard any of the Carbone brothers discussing a murder plot against Baez. Infante also told The Fifth Estate that he is no longer sure on what date he is alleged to have seen and heard Mr. Carbone allegedly celebrating the car fire.
It is also alleged that Infante acquired from Dream Corporation, title to 30% of a $4 million condo building in the Dominican Republic shortly after he gave his statement in 2015, deposing to the facts above. This too is unusual because of the existence of Ontario Court Orders that froze all of the assets of Dream Corporation wherever situated and prohibited the dealing in them absent shareholder approval.
Mr. Carbone claims that he was in Canada on December 1, 2014, the day the car bomb that allegedly exploded the vehicle of Baez  took place that allegedly was an attempt to murder him. According to records from the Canadian government, Mr. Carbone's version of events is borne out.
Mr. Carbone was in Canada on the day of the alleged car bomb
In February 2016, the Canadian government through the CBSA, released records in respect of Antonio Carbone for his international travel that show that Mr. Carbone arrived at Pearson International Airport and entered Canada on the evening of November 29, 2014. They also show the airline on which he traveled, as well as the immigration officer who processed him through customs. Canada does not create exit records but Mr. Carbone has a WestJet boarding pass showing that he departed from Canada on December 2, 2014, and entered the Dominican Republic on December 2, 2014, the day after there was an alleged attempt on the life of Baez.
$1 million of assets given to witness #1
The government of the Dominican Republic, and in particular, Ms. Reynoso have declined to accept the veracity of evidence from the government of Canada, in particular the CBSA.
Witness #2 changes his story
The Fifth Estate also discovered problems with the sworn statements of Baez which calls into question his credibility as well.
He swore that on December 1, 2014, as he climbed out of his car after work, a bomb exploded in his car. In this newspaper story, Baez is quoted as saying that as he was exiting his car, there was an explosion in his car and then boom – "flames". Apparently, despite exiting a car violently exploding by a bomb, Baez suffered no personal injuries and did not require medical attention (see this brochure from the CDC on the extent of incapacitating injuries that occur to a human hit by a car bomb).
This picture, taken minutes after the explosion of a home-made car bomb in Pakistan, is what a car bombing looks like. As a simple matter of physics, a person in the position of Baez could not have walked away injury-free from a car bombing, if a car bombing even occurred.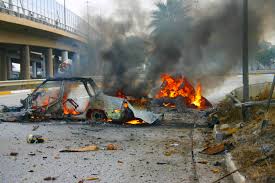 And indeed, Baez, like Infante, too changed his story.
He spoke with CBC's The Fifth Estate in the Dominican Republic and effectively admitted that he was not in the car when it exploded by a bomb, and did not narrowly escaped with his life, as he alleged. His new version of events is that he was not in the car. He hadn't even driven that car that day. In fact, he was in a penthouse, many floors above when the car allegedly blew up by a bomb. That explains how come he suffered no injuries from the car bombing – he seems to have made up the story of narrowly escaping death because the reality, he later said, is that he was nowhere near the car when it blew up.
$500,000 paid to witness #2 
The CBC's The Fifth Estate says they obtained a copy of an audio recording wherein Baez discusses being paid $500,000 by Mr. Pajak to act against the Carbone brothers that was recorded prior to the arrest of Mr. Carbone. Baez told The Fifth Estate that he did indeed receive that exact sum of money. The concern with the exchange of a significant amount of money to Baez is that it raises the issue of whether evidence was purchased – the National Post noted that there was allegedly a plan to acquire evidence to harm the Carbone brothers and land them in jail, and the offered price was, coincidentally, $500,000. The concern is heightened because two people involved in executing the incarceration of Antonio Carbone are alleged to have sold justice (see below).
Prosecutor changes the facts too
Despite the complete lack of credible evidence and the existence of evidence from Canada that Mr. Carbone was not in the Dominican Republic on December 1, 2014, at the time of the alleged car bomb, Ms. Reynoso is nonetheless pursuing the case of attempted murder against Mr. Carbone.
If you read here, you'll see that the prosecution story changed too – now the alleged car bombing happened in the early morning of December 1, 2014 (as opposed to late at night as first alleged when Baez was allegedly returning from work) and that the entire car was destroyed. And here, the prosector is alleging that Antonio Carbone threw an explosive device into the car just as Baez was leaving it – a fact which is contradicted by Baez later saying he was not even in the car. If Mr. Carbone threw the bomb into the car as Baez was exiting in at his home, that means that Mr. Carbone was standing right beside the car, close enough to throw in a bomb.
The facts from the prosecutor defy belief. It would mean that this was the sequence of events:
Baez parked his car;
Baez saw Antonio Carbone standing beside his parking spot;
Antonio Carbone was holding a lit (as in live) bomb that was ready to explode;
Baez left his car windows open;
Baez commenced to exit his car;
Mr. Carbone threw the lit bomb into the open window of the car;
The bomb then exploded on impact as Baez was exiting;
Neither Baez or Mr. Carbone were injured one iota;
Baez said nothing to Mr. Carbone; and
Baez did not have Mr. Carbone arrested even though he was allegedly right beside him.
On January 28, 2015, on the basis of the above facts, the Dominican Republic sought and obtained a pre-trial order to have Mr. Carbone incarcerated in the Dominican Republic for a term of one year because he was allegedly a "flight risk." Ms. Reynoso informed the Court that on December 1, 2014, Mr. Carbone followed Baez from the casino after work and then threw a bomb in his car, hence allegedly attempting to murder him even though he was not in the country. There are issues with respect to the rule of law, right to counsel and due process related to that hearing that could, and no doubt will, be the subject of an entire law journal article.
The prosecution obtained a pre-trial incarceration order for Mr. Carbone for one year from a judge named Margarita Cristo Cristo. Ms. Reynoso alleged in the media that Judge Cristo Cristo was corrupt and that she allegedly had evidence that the Judge's rulings were allegedly for sale for payments of US cash – in one case allegedly for US$2 million. The prosecutor obtained the order from Judge Cristo Cristo after, not before, she suggested that the Judge's decisions could be bought. 

No arrest warrant to detain Mr. Carbone at international airport
According to documents filed in the Dominican Republic courts, Mr. Carbone has been held in the Dominican Republic unlawfully. That is because he was arrested at the Punta Cana International Airport after passing through security at 7:30pm, waiting to board a 9:00pm Air Canada flight to Toronto but there was no warrant for that arrest at 7:30pm. A warrant for his arrest was only applied for at 10:30pm and issued at 10:51pm. It appears that they detained him without legal authority so that he would miss his flight. Ergo under international law, he seems to be illegally incarcerated in a foreign country.
According to Court documents filed in the Dominican Republic, the arrest warrant was obtained by a prosecutor named Ysidro Vasquez Pena, who was arrested months later for corruption in connection with allegations that he too took bribes and engaged in extortion to mete out justice, namely that allegedly he demanded upwards of US$250,000 from people to avoid being prosecuted by him for serious crimes or to make sure people got put in jail. He is the second judicial person involved in the incarceration of Mr. Carbone who allegedly sold justice.
In International law, the defective arrest of Mr. Carbone on January 25, 2015, at the Punta Cana International Airport amounts to an arbitrary and unlawful detention and means that everything from that point onwards is unauthorized because Mr. Carbone would have taken his 9:00pm flight and would be in Canada "but for" that unauthorized detention. The proper route would have been for government officials to have applied for extradition of Mr. Carbone from Canada.
Justice delayed is justice denied
Mr. Carbone has been incarcerated for over 830 days on evidence that has been contradicted without a trial, in violation of his rights under the United Nations Declaration of Human Rights to due process, life, liberty and security of the person and in circumstances where the rule of law is absent and according to the prosecutor, where the judicial corruption is so bad that she is ashamed to be part of it.
In Canada, the rule of law would prevent lawyers or prosecutors from advancing a prosecution on the basis of such contradicted evidence – presumably not in the Dominican Republic.
His detention for over 830 days is also a violation of his constitutional right to a speedy trial and is presumptively unreasonable, given that it exceeds the 18 month ceiling set out in R. v Jordan and is a violation of his rights under §11 of the Charter of Rights and Freedoms. 
Why does it matter?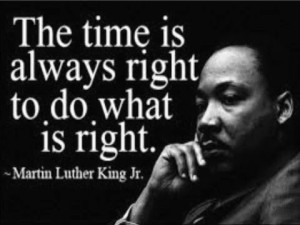 All lawyers in Canada take an oath to uphold the rule of law and the rights and freedoms of all persons, including Canadians, wherever they may be in the world. We are fortunate in Canada to live in a country were we are judged by the content of our character and where the rule of law prevails. It is our duty to defend the rights of Canadians who are not protected and to equally speak out when we see Canadians whose rights are denied. "It is not possible", wrote Martin Luther King, "to be in favor of justice for some people and not be in favor of justice for all people."
And indeed, it is not possible to be in favor of justice for some Canadians and not in favor of justice for all Canadians.
The UN Declaration of Human Rights I refer to above was drafted after the Second World War to make sure that we, the people, never again go down the path of committing or acquiescing in the violation of individual human rights in which the rule of law was suspended and millions of people were wrongfully incarcerated, and millions more killed. The Declaration of Human Rights was also materially written by a Canadian lawyer.
As a nation, we must be the ones to hold it up the highest of all and live by its words and not acquiesce in the violation of the human rights of one of our own.
___________________________________________
Second trial for shares
There is a second lawsuit in the Dominican Republic – Mr. Pajak is suing Mr. Carbone, among others, for allegedly fraudulently trying to take over Dream casinos – an odd litigation since Mr. Pajak deposed in Ontario that he is a mere 15% shareholder of Dream Corporation – the remainder of which he deposed, is held by the Carbone brothers. And given that there are Ontario Court Orders that froze all of the corporations in Ontario and the assets, there would be nothing available for Mr. Carbone to take over.
Third trial for alleged B&E
And there is a third litigation as well in which several people from the Dominican Republic are charged with allegedly breaking and entering the Dream casinos head office in the Dominican Republic, some allegedly with weapons, in December 2013. A hearing for that case took place on April 26, 2017, or was supposed to have taken place, based on complaints filed by what the Dominican Court referred to as two "victims" – Kremblewski and a person named Gianpietro Tiberio. The latter is a Canadian who is alleged to be a member of the Montreal Mafia and alleged to be part of the Vito Rizzuto clan. The Quebec Charbonneau Commission also noted Tiberio's alleged Mafia affiliation, noting he was one of their soldiers. According to an article in the Globe & Mail, Kremblewski informed The Fifth Estate that Mr. Tiberio worked with him in the Dominican Republic at Dream casinos in 2013. The government of the Dominican Republic, in its Notice of Hearing for this case, listed Mr. Tiberio as a person who would be testifying in Court in this third trial on behalf of Dream casinos. To the extent there was a victim it this case, it was the corporate defendant, Dream Corporation, and could not be a person. The timeline seems to suggest that Mr. Tiberio is still in the picture, given that his name appears as a person to testify for the corporation as a victim of a corporate act.
Ontario civil litigation
These three cases in the Dominican Republic are a sub-set of a civil litigation in Ontario that has some bizarre features:
Dream Corporation was lent $110 million by Canadian billionaire Michael DeGroot to build a casino chain in the Dominican Republic and the money allegedly disappeared under the watch of a registered CPA whom a Court appointed expert stated had issues preparing balance sheets;
After the money allegedly disappeared, Kremblewski acknowledged to The Fifth Estate that the Mafia from the Montreal Rizzuto clan were working with him at the Dream casinos in the Dominican Republic. The CBC broadcast video footage of both Vito Rizzuto, the former godfather of Montreal Mafia at one of the casinos and of Mr. Tiberio milling around the Dream casino properties;
Most the parties involved in the original loan are suing each other in Ontario on various charges related to the $110 million loan and the litigation has been protracted yet the original claimant, Mr. DeGroot, seems to have taken no further action to recover funds allegedly lost or to install competent financial advisors or casino managers, as recommended by a Court appointed casino expert, to oversee the operations in the Dominican Republic to recover his loan. The loans are secured yet Mr. DeGroot has taken no action either to realize recovery of his security interests to recover the money he is alleged to have lost;
The Globe & Mail article about the case referred to a Court-appointed receiver report that evidenced millions of dollars of corporate funds that were used by one casino manager to pay for personal expenses like dental work, lingerie, designer clothing, hair cuts, private club membership, luxury cars, travel for a girlfriend to foreign countries, vacations and the like. Why would Mr. DeGroot not be moving to recover millions of dollars of those non-corporate expenses in what would be a super easy win?; and
The casino chain founded by the Carbone brothers continues to earn $2-3 million per month according to an Ontario Court appointed expert report and such money apparently is not being sent to all the shareholders of the Corporation or back to the Corporation. No Canadians Court filings exist to evidence where the $2 –  $3 million is going and nor is there a Court order that permits the lack of financial transparency to the shareholders.
In no other place in the world that I am aware of, are casinos operated in this way with issues of integrity, as that term is used in the gambling sector, affecting the gambling industry as in the Dominican Republic.
Stay away for your own safety
To illustrate, there are voluminous public posts like the one below on the most popular travel website in the world from 2014 to today that describe the ways in which UK, American and Canadian tourists to the Dominican Republic say they are ripped off at the Dream casino in Punta Cana. One of them describes being extorted at gunpoint to pay gambling debts they didn't incur. Others describe how there were illegally detained and intimidated for hours while the extortions took place. It is unfortunate for many reasons but also because this is a Canadian-run company and it harms the Canada brand that we (me included) try so hard to build in Canada and abroad.
For your own personal safety, if you're going on vacation, you may want to listen to the advice below that is on a prominent international travel review site and stay away from the Dominican Republic. You now know that if you get arrested and thrown in jail, you likely aren't ever getting out.