A Canadian, Bahram Karimi, was charged in a superseding indictment in the Southern District of New York last Thursday, with bank fraud in a US$115 million Iranian sanctions avoidance case with close ties to the Pilatus Bank case. He faces a term of incarceration of up to 30 years, if convicted.
Karimi is also an Iranian national.
According to the indictment, Karimi funneled millions through US correspondent banks for other Iranian nationals and Iranian companies. In order to move the money through the financial system, he is accused of lying to banks about Iranian involvement in order not to be de-risked or have the bank accounts frozen under sanctions laws.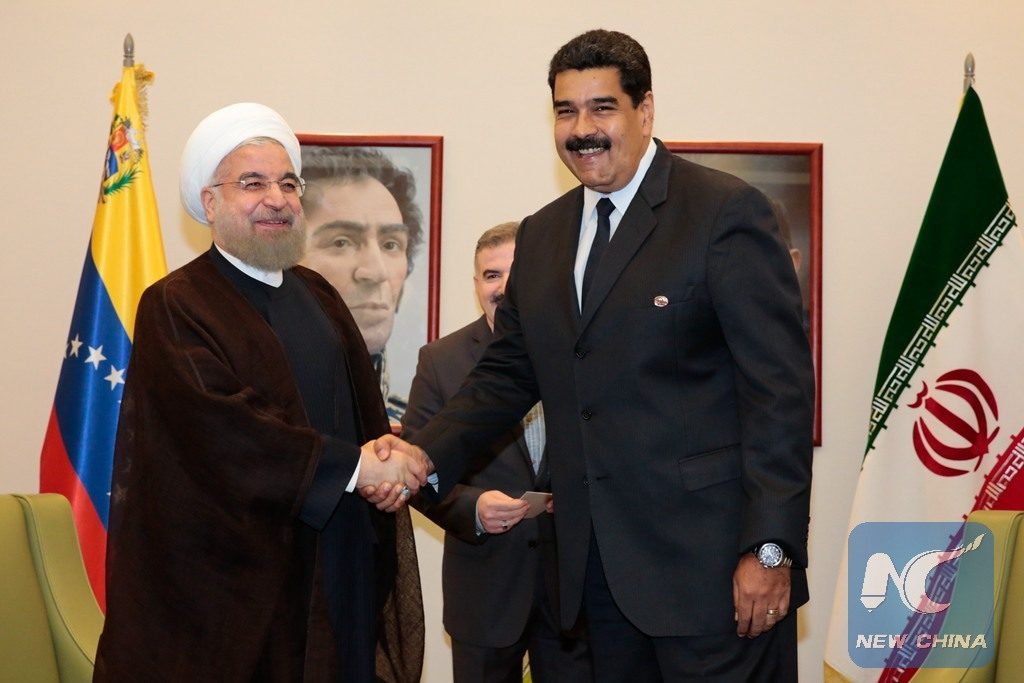 In 2004, Venezuela and Iran entered into a US$475 million agreement to build infrastructure in Venezuela led by Stratus Group, an Iranian corporation, which through a sub., Iranian International Housing Corporation, led the project. In Tehran, Stratus Group put Karimi in charge of managing the project.
The case is connected to the Malta Pilatus Bank scandal. In 2018, that bank was shut down by the European Central Bank, after the bank's Iranian owner, Ali Sadr Hashemi Nejad, a politically exposed person ("PEP") was arrested for money laundering in connection with the same infrastructure project as Karimi. He is now in the US on a US$32 million bond awaiting trial.
Manuel Delia, the former secretary of the former prime minister of Malta is reported to have recently said they suspect the Pilatus Bank "was a money laundering machine." That from a person who had visibility at the top level.
The connection between Hashemi Nejad and Karimi?
Hashemi Nejad's father, Seyed Mohammad Sadr Hashemi Nejad, owned the Eghtesad Novin Bank, the first private bank in Iran and is the founder and chairman of the Stratus Group, the entity hired by the Iranian government for the infrastructure project, which in turn hired Karimi in Canada. The father is one of the most wealthy and well-connected persons in Iran – in essence he is an ultra PEP. In this article, he discusses topics that include banks and currency exchanges he owns, the effect of sanctions, moving currency into Iran, and his company's growth in Iraq including setting up a bank in Iraq and undertaking large P3 infrastructure projects.
The US government alleges that Karimi purposely structured payments, wires and bank relationship matters between Iran and Venezuela so that banks, presumably correspondent banks, could not detect there was a nexus to Iran. Between 2011 and 2013, Venezuela paid US$115 million to Iran for the project via wires, through front companies. In an email quoted in one of the indictments, Hashemi Nejad opened a bank account in Turkey for one of the alleged front companies for the Venezuela project, and allegedly wrote that he intended to add his father, Mohammad Hashemi Nejad, as a signatory to the account. In the meantime, it is alleged that he facilitated banking for the project.
If I were to guess, I would guess that Karimi was hired for the fact that he has both a Canadian and Iranian passport, which is essential for Iranian businesses to do business outside of Iran because they need bank accounts to be opened that don't connect them to Iran.
If I were to further guess, I would guess that there are a whole host of companies and people in Vancouver who perform such shadow banking services for Iran, Iranian companies and ultra PEPs in Iran. Many may do it because they do not understand that as a matter of correspondent banking law, and regardless of conflicts of Canadian sanctions law, wiring money triggers US sanctions law and puts them in the jurisdiction of the US. Canada has adopted legislation to address the conflict of laws issue to protect Canadians in just one case in the history of Canadian sanctions laws, and Iran is not that case.
Some Iranians engage in a Vancouver practice called switching out, where they switch out passports for two reasons – to enter different countries and to set up bank accounts. It allows them to enter the US as Canadians but go back to Iran as Iranians (and to do that, they must maintain Iranian citizenship and renew Iranian passports) switching out their passports for each leg, without the two worlds intersecting because the passport data of Iran is isolated from the rest of the world in terms of intelligence sharing.
Some ultra PEP Iranians also buy citizenship from places like St. Kitts in order to have bank accounts. Hashemi Nejad allegedly has five passports and not one, but two from St. Kitts allegedly with different biometric data. Although from one of the richest families in Iran whose father consistently gets chosen for Iranian government contracts for large infrastructure projects and bank licenses, Hashemi Nejad claimed refugee status in the US, allegedly in fear for his life of the regime and then traveled back to Iran over 20 times, without letting the US government at least know that he was returning and no longer felt threatened.
The Pilatus Bank has been intertwined in the media in connection with the murder of Malta journalist Caruana Galizia, who was investigating alleged corruption payments allegedly processed by the Pilatus Bank to PEPs.
At 02:28, below, a journalist asked Hashemi Nejad to respond to allegations that the Pilatus Bank was "a quickly put together washing machine to clean dirty money."
Don't keep watching the clip until the end for the response … it never comes.
Pilatus Bank Video 2 from The Malta Independent on Vimeo.
The US government appears to be taking on Canada as a safe haven for Iranian sanctions avoidance. Last week, another Iranian in the US was sentenced for sanctions avoidance who used a number of Canadian companies to ship equipment illegally to Iran.