Two Bitcoin guys, one who called himself the "Krypto King", were charged in Arizona with money laundering and wire fraud after an investigation by the US Secret Service found that they used US$4.5 million of money that belonged to customers to live a lavish lifestyle that included living in a mansion together, riding around in exotic fast cars and taking a private jet trip together. Some of the victims were former players with the MLB.
The two – John Michael Caruso and Zachary Salter – are alleged to have started a company called Zima Digital Assets which sold digital currency securities and took in US$7.5 million from 90 investors but did not buy any digital currencies with the money.
Caruso has an extensive criminal record in the US for financial crime activities.
Time and again, they appear to have made one statement after another that was complete BS in order to get people to give them money; money which they just spent themselves.
Salter allegedly told prospective investors, among other things, that Zima was the top in the world and had a genius behind it with the highest IQ in crypto (by which he meant Caruso possibly to imply to investors that funds were safe) and was delivering to all its customers with a return on investment ratio that was wild.
According to affidavit evidence from James Lamerson, a special agent with the US Secret Service, what was wild was their spending of customer funds. Caruso and Salter allegedly spent money lavishly for casino gambling (US$830,000) in Las Vegas; private jet trips (US$350,0000); exotic car rentals (US$350,000); a rented mansion (US$150,000) and numerous other things.
Yet Caruso only had income of US$22,800, which did not support his lavish spending.
Salter had reported income of $0.
Caruso bought a Lambo Urus and Salter bought a number of expensive cars including a Mercedes, a BMW and an Audi.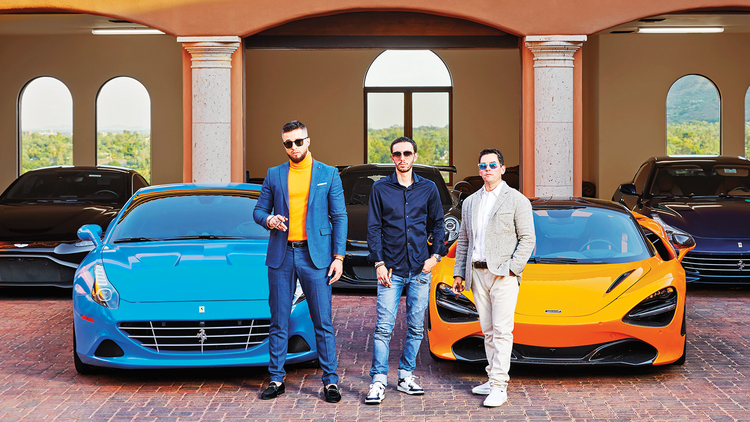 Special agent Lamerson located and trailed Caruso and Salter as part of his investigation and he deposed that he once followed them into a restaurant during which time he overheard them taking a call from a bank informing them that the company's bank account was being de-risked. Over the course of trailing them, he noticed that they drove many luxury expensive exotic cars including McLarens, Farraris, an Aston Martin, and other Lambos, which had been rented.
The Secret Service subpoenaed casino records of the employees of the company and learned that Caruso with another associated person, or employee, went to Las Vegas multiple times and spent US$1.4 million gambling.
The affidavit notes that Caruso made statements (potentially implying that they appeared exaggerated), such as that he traded his own money privately and made so much money, others asked him to trade for them; he had a unique talent to spot trading trends that others didn't have; and the company had US$379 million under management, which was an untrue statement.
In investment material sent to prospective investors via email, Caruso and Salter guaranteed crypto returns of up to 30% and never met that guarantee because the funds were allegedly mostly spent.
The affidavit evidence says that Salter paid for coverage in the press – he gave an interview as a "fabulous person", where he said that Caruso was world famous, and he is alleged to have raised US$300,000 for refugees in Bangladesh.
Before getting into selling Bitcoin, Salter was a realtor. In this magazine article, Salter is alleged to be famous too, in fact a "music mogul."
But not really; recollect that special agent Lamerson deposed in his affidavit that Salter had an income of $0.
In that same magazine article, Salter's voice was said to "command the attention of millions."
But not really; he produced a number of music videos, such as the below, which is quite good but only attracted 250k views.