Grand jury indictment for Canadian director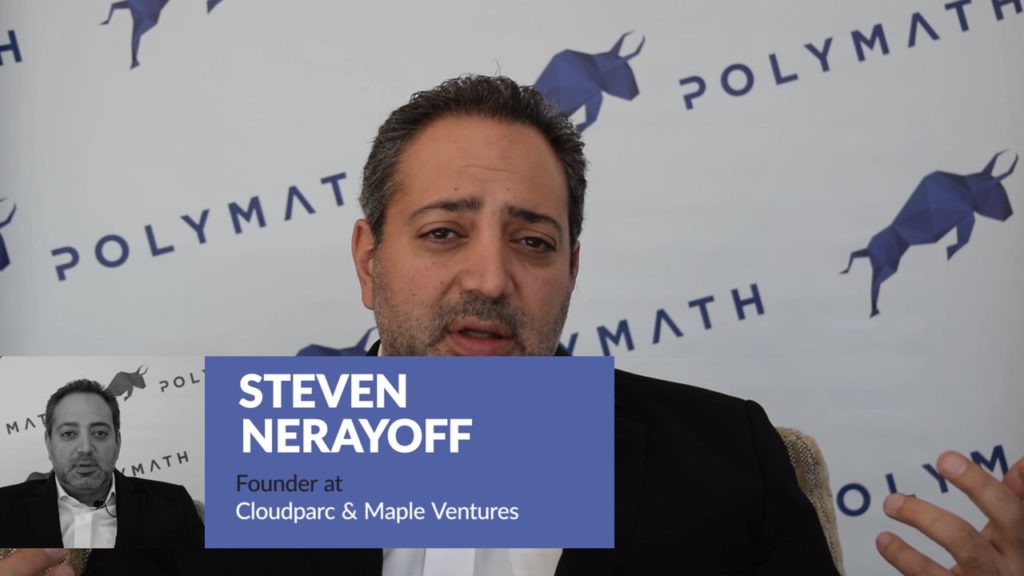 Steven Nerayoff, a US lawyer who advised a number of digital currency companies and initial coin offerings ("ICOs") was indicted by a Grand Jury on January 10, 2020, in New York.
Nerayoff is, or was, the Chairman of a British Columbia public company called Global Blockchain Technologies Corp. According to SEDI, he remains a director of it and an insider as that term is defined under the Securities Act of British Columbia. It is possible that he ceased to be a director but failed to complete his SEDI filings.

Arrested by FBI in 2019
Nerayoff was the subject of an earlier criminal complaint unsealed in New York in September 2019, and arrested by the FBI. According to that criminal complaint, he threatened to destroy a Seattle company if they did not pay him over US$8 million. The company paid the funds.
On January 10, 2020, more criminal charges were levied against him when the Grand Jury charged Nerayoff additionally with conspiring to obtain digital currencies and money by extortion and threats of violence, force and fear and with extortion over threatening to injure the reputation of executives of the company.
Since then, Nerayoff has changed lawyers a number of times, and is apparently in plea negotiations.
Adding Blockchain to the company name allowed it to raise $64 million
According to its public securities law filings, Global Blockchain Technologies Corp. changed its name to Global Gaming Technologies Corp. and seems to have disposed of substantially all of its undertaking in the corporate law sense.
It had changed its name to be a "Blockchain" company just at the height of the Blockchain and ICO craze, which changed its investment fortunes dramatically. It raised $64 million in 12 months as a Blockchain company in Vancouver, when as a non-Blockchain named company, it only raised $245,000 during its last fund raising attempt.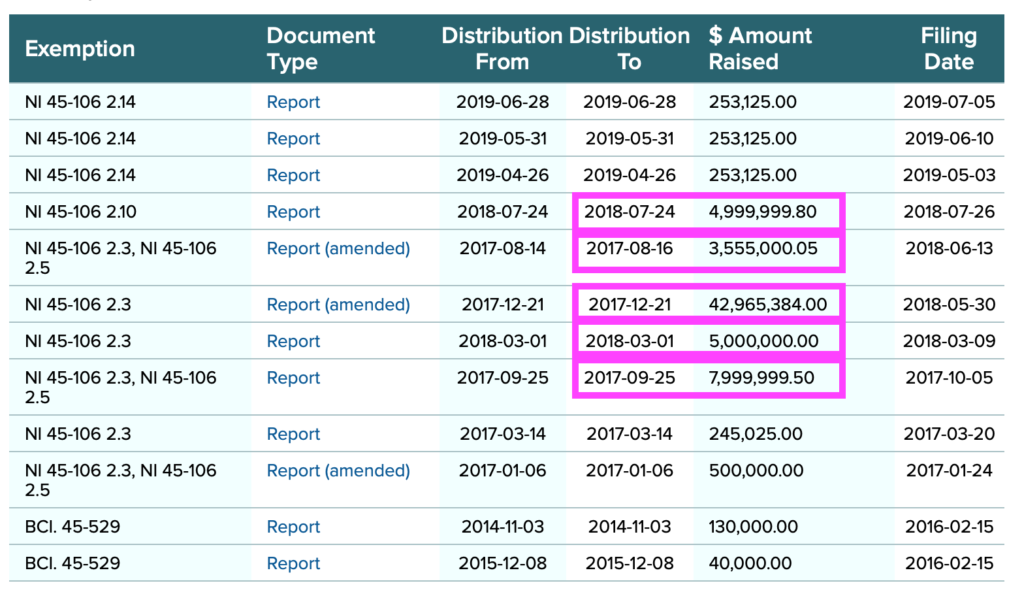 How it spent $64 million from shareholders in one year appears to be a mystery but it had shareholders from the US, Barbados, Bahamas, Cayman Islands, the Marshall Islands, Thailand and Hong Kong, as well as Canada.
A series of unusual announcements
Global Blockchain Technologies Corp. had some unusual arrangements announced in its public disclosure documentation, and if the arrangements were not unusual, the details announced were peculiar.
For example, on December 12, 2017, Global Blockchain Technologies Corp. announced an agreement with a company called Coinstream Mining whereby it would give US$10 million cash to Coinstream Mining for nothing in return. Coinstream would then give that US$10 million to a company called Cyptoba, who would build a mining farm. Cryptoba would then give 12,500 Bitcoin to Coinsteam Mining over five years, at 2,500 Bitcoin per year at a negligible price.
On December 12, 2017, the price of Bitcoin was US$17,415.40. The delivery of 2,500 Bitcoin per year on that date was a deal worth US$43 million per year so why a 75% discount? Moreover, the whole of the deal was worth US$217,692,500, so why was it priced at just US$10 million?
On December 21, 2017, it announced that the regulator allegedly approved it buying mining equipment for US$20 million from China but that it was not going to mine digital currencies with the equipment – it was acquiring mining equipment for investment purposes. The company also said that US$10 million of that mining equipment would be given to Coinstream Mining instead of US$10 million cash pursuant to the deal described above.
Later, Global Blockchain Technologies Corp. disclosed that some of its mining equipment ended up in New York, which happens to be where Nerayoff lives. Three months later, after raising $42 million, it was out of money and raised another $5 million and announced that it had bought Coinstream Mining and the mining equipment was in Mozambique and Manitoba.
A month later, it announced it had transferred all of its assets related to its US$20 million in mining equipment and presumably the $217 million in Bitcoin under the Coinstream-Cryptoba deal that remained deliverable until 2022, to a company called Metaverse. In an early announcement, Metaverse was described as a subsidiary. Here, it is described as its own listed entity that is also non-arms length – it shared the same directors.
Nerayoff was quoted as saying, in his capacity as chairman of the Vancouver-based entity, that several digital currency exchanges were basement operations handling millions and millions of dollars in transactions and that Global Blockchain Technologies Corp., together with Coinstream Mining, would change that and deliver professional exchange services.
Global Blockchain Technologies Corp. never operated a digital currency exchange according to its disclosure documentation.
It appears to have been a public corporate vehicle that was used to raise significant sums of money that was then gutted in a short period of time.
Shares halted and cease traded
Subsequent to the unsealing of the criminal complaint against Nerayoff in September 2019, the shares of Global Blockchain Technologies Corp. were halt traded by IIROC. And then they were cease traded by the British Columbia Securities Commission. It seems like it is out of money again.
Nerayoff has said that he worked, possibly still works, with a number of Canadian digital currency ICO issuers, not only Ethereum but Polymath and AION. A digital currency exchange in Toronto called Hyperion Crypto Exchange Inc. is partly owned by Global Blockchain Technologies Corp., and it alleges that it is a listed ATS by the SEC and works with the Ontario Securities Commission. All of that, and more, is described in an earlier post here.
Nerayoff has apparently alleged that he invented the ICO and Polymath represents to the public that Nerayoff is the co-founder of Ethereum.