Project Endgame
York Regional Police in Ontario announced the arrest of 29 people following the raid of an illegal underground casino at a 20,000 square-foot mansion in Markham, Ontario, during the summer. The operation dubbed "Project Endgame", resulted in several raids of illegal underground casinos operating in York region.
The first bust was on July 3, 2020. Police raided a commercial unit at 3276 Midland Avenue in Scarborough, that was being used as an illegal casino and seized gambling tables, slot machines and $20,000 in cash. Five people were arrested.
Luxury mansion casino
Then on July 23, 2020, York Regional Police, together with the OPP and Durham Regional Police raided a $9 million mansion at 5 Decourcy Court in Markham that was being used as a large high end casino called "Mackenzie No. 5 Club", replete with slot machines, mahjong tables, a full service bar, a restaurant that served shark fin, a cash exchange area and hotel-style rooms above.
The mansion is owned by Wei Wei, a Chinese foreign national. He, his wife, Xiang Yue Chen, and their two children were charged with various offences related to operating a gaming house, possession of firearms, illegal sales of alcohol and dealing with proceeds of crime.
Loaded guns and semi-automatic rifle seized
Police seized 11 guns, including a semi-automatic AR-15 rifle, $1 million in cash, shot machines, thousands of chips, gambling tables and $1.5 million in alcohol. The $9 million mansion was restrained.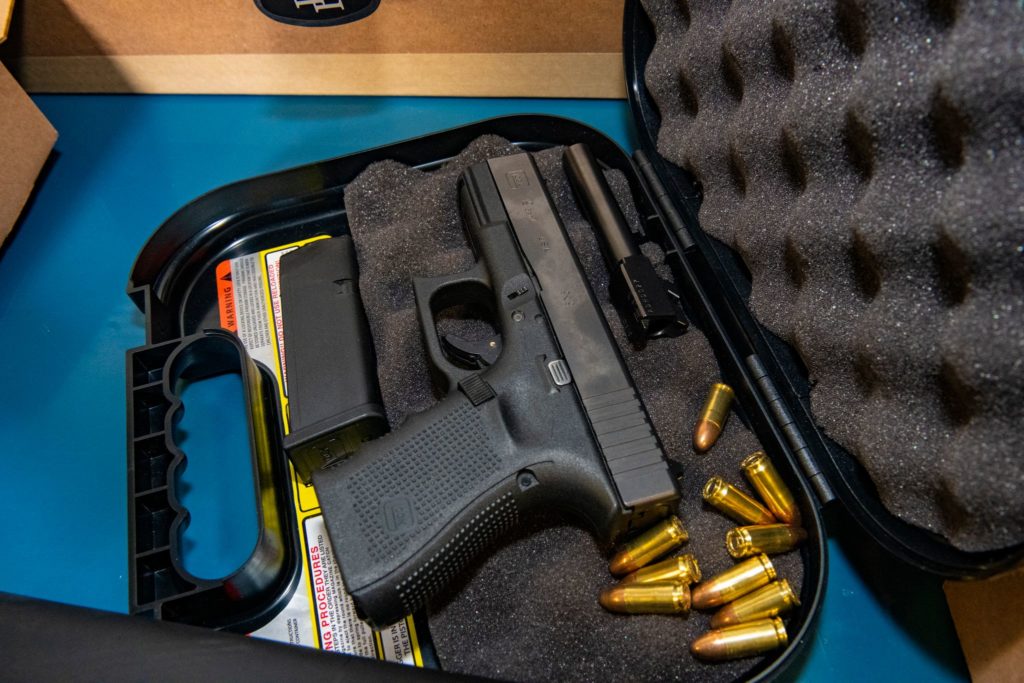 York Regional Police believe that the mansion owned by Wei Wei and his wife, Xiang Yue Chen, may have been used for human trafficking of women for sex, and continue to investigate.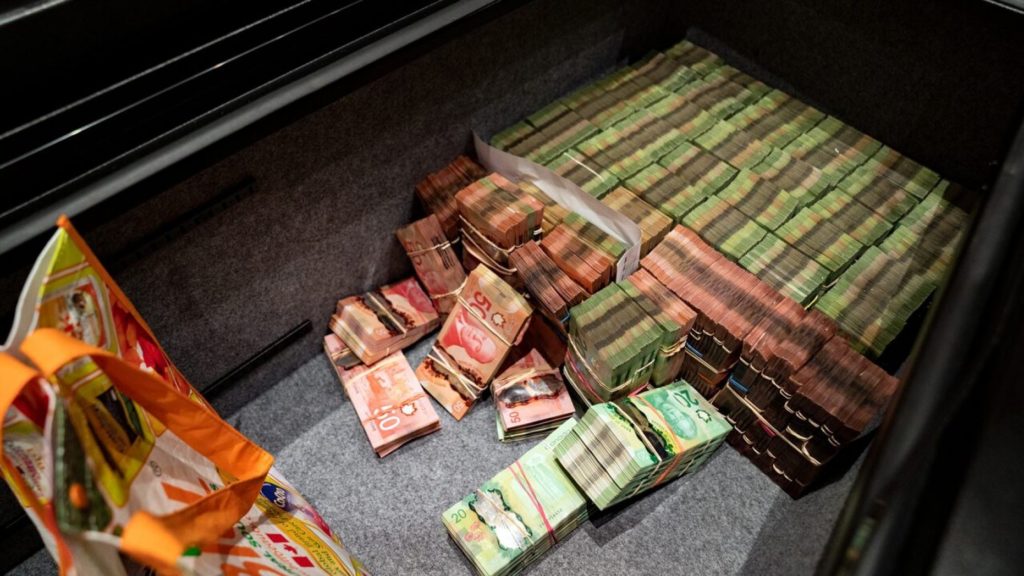 Investigation continuing
A third raid took place in Vanghan. Three people were arrested and more than $70,000 in cash was seized.
Wei Wei was reported as having met with Canada's Prime Minister and advocates for the Government of China in Canada.
29 charged with criminal offences
Several Chinese foreign nationals were found gambling at the underground casinos and were charged. They are Chiu-Wing Luk, Wei Xia Lu, Qian Zhang, Guo Jiang, Yuan Jin, Dan Li, Mei Ying Pang, Rui Qian Huang and Chi Shing Yeung.
Several additional Chinese foreign nationals and three Bulgarian foreign nationals were charged with keeping a common gaming house – they are Yuan Hung Li, Nan Chen, Haibin Chen, Tseng Hsiu Lee, Yan Yu Yang, Ivo Milnaov, Jianyang He, Xinran Wang, Qihan Tang, Emily Ho, Sinuo Du, Jun Liu, Siwen Zhang, Edmond Bilbili, and Nikolay Kolev.
The foreign nationals charged may also be naturalized Canadians but typically underground gambling operations in Canada for mahjong are set-up, funded by, operated by, loan sharked by and frequented by foreign nationals from China who continue to use their Chinese ID and have dual lives in two countries.
Wei Wei a high risk PEP
Wei Wei, his wife and two children are foreign and domestic (both) politically exposed persons under anti-money laundering law, which made them, and continues to make them, high risk when it comes to banks, for money laundering. It is surprising that they were able to obtain a large mortgage and financing to buy the mansion in the first place when it was foreseeable, given their PEP status, that they may be implicated in proceeds of crime allegations that would put the asset at risk for banks.
Link to organized crime
York Regional Police said that the illegal underground casinos was organized crime exploiting and demonstrating their money and position in a belief that they were above the law.
"Money moving through underground casinos leads to huge profits for criminals that fund other ventures such as prostitution and drug trafficking," York Regional Police Chief, Jim MacSween, said in statement.
"This illegal high-stakes gambling also leads to gun violence, armed robberies, kidnappings, extortion and other serious violent offences within our community."
Because Bulgarian foreign nationals were arrested and organized crime is involved, it is possible that it is the Bulgarian mafia – they offer crime as a service to the Italian mafia.
Even The Bridal Path once had an underground casino
Toronto and its surrounding area have a history of underground luxury casino operations in mansions that have been shut down by police.
People who grew up on The Bridal Path, a ritzy street in Toronto with 40 or so of the most expensive mansions in Canada, say that an owner of one of the mansions on The Bridal Path ran an unground luxury casino for several years. Cars would line up all the way down the street on casino nights and the parties would last until 6am. It was often raided and would re-open a week later.