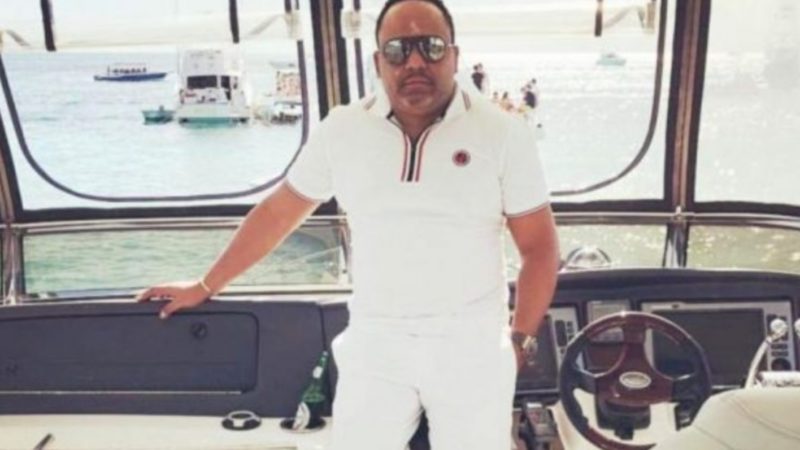 On August 20, the Office of Foreign Assets Control ("OFAC") designated César Emilio Peralta, a national from the Dominican Republic and the criminal organization he is said to control, as significant narcotics traffickers and a drug kingpin under the Foreign Narcotics Kingpin Designation Act.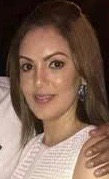 Peralta is known as "César the Abuser"(el abusador) in the Dominican Republic. Peralta's criminal organization is alleged to traffic cocaine and opioids for Mexican cartels to foreign countries, including into the US and Europe and to use front companies and nightclubs to launder money and traffic women from Colombia and Venezuela. Peralta has a criminal record for involvement in narcotics trafficking. César Peralta has an Instagram account, @cesar_emilio_peralta30, that is now private.
The Dominican Republic has issued a warrant for the arrest of Peralta who remains at large, and alleges that two ex-Major League Baseball players, Octavio Dotel and Luis Castillo, allegedly are implicated in some capacity in Peralta's activities laundering money. Octavio Dotel, who pitched for 13 teams in his career and won a World Series with the St. Louis Cardinals, was arrested in the Dominican Republic. Luis Castillo, who played for the New York Mets and Florida Marlins, is in Florida and has not been arrested.
César the Abuser's common law partner is a woman named Marisol Mercedes Franco.
This newspaper spoke to a source who alleges that Peralta was tipped off and left the country a week before. Marisol Franco's sister is the politician, Berlinesa Franco, who periodically posts pictures of herself and the president of the country online.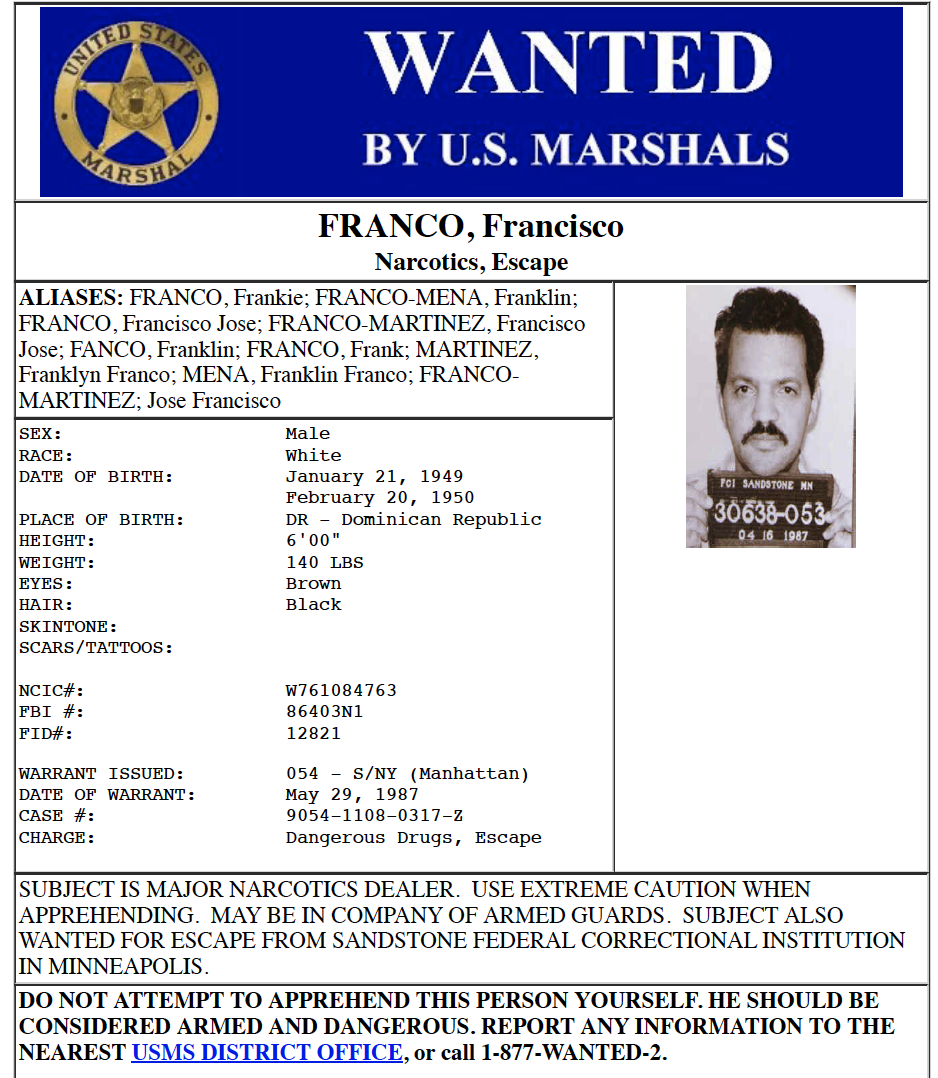 Marisol Franco is the daughter of another major drug trafficking fugitive named Franklin Franco.
Franklin Franco escaped from prison in the US and has been wanted by the US Marshal Service since 1987 on an outstanding warrant from the SDNY. A number of Dominican news articles, including this one, say that Franco was connected at the highest levels and protected by the Dominican Republic government for decades and that the government refused to take steps to extradite him to the US.
According to media reports in the Dominican Republic, Marisol Franco used to be married to Sergio Moya de la Cruz.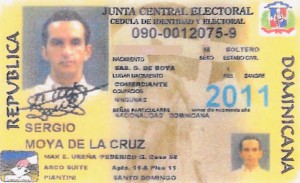 Sergio Moya de la Cruz was charged in the Dominican Republic in 1998 with money laundering and according to a media report, it was to the tune of US$300 million. He later got into the gambling business and owned a number of what are called "bancas" – little huts where one can place bets and wagers. He is now a politician in the Dominican Republic, even though two global drug traffickers comprise his close family – Franklin Franco is his former father-in-law. He is alleged to have had direct access to top government officials in the Dominican Republic. Sergio Moya follows a Franklin Franco on Instagram (@franklinfranco23).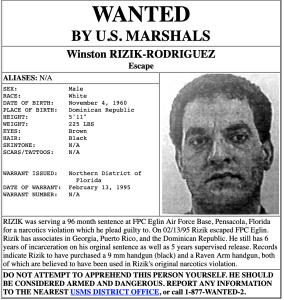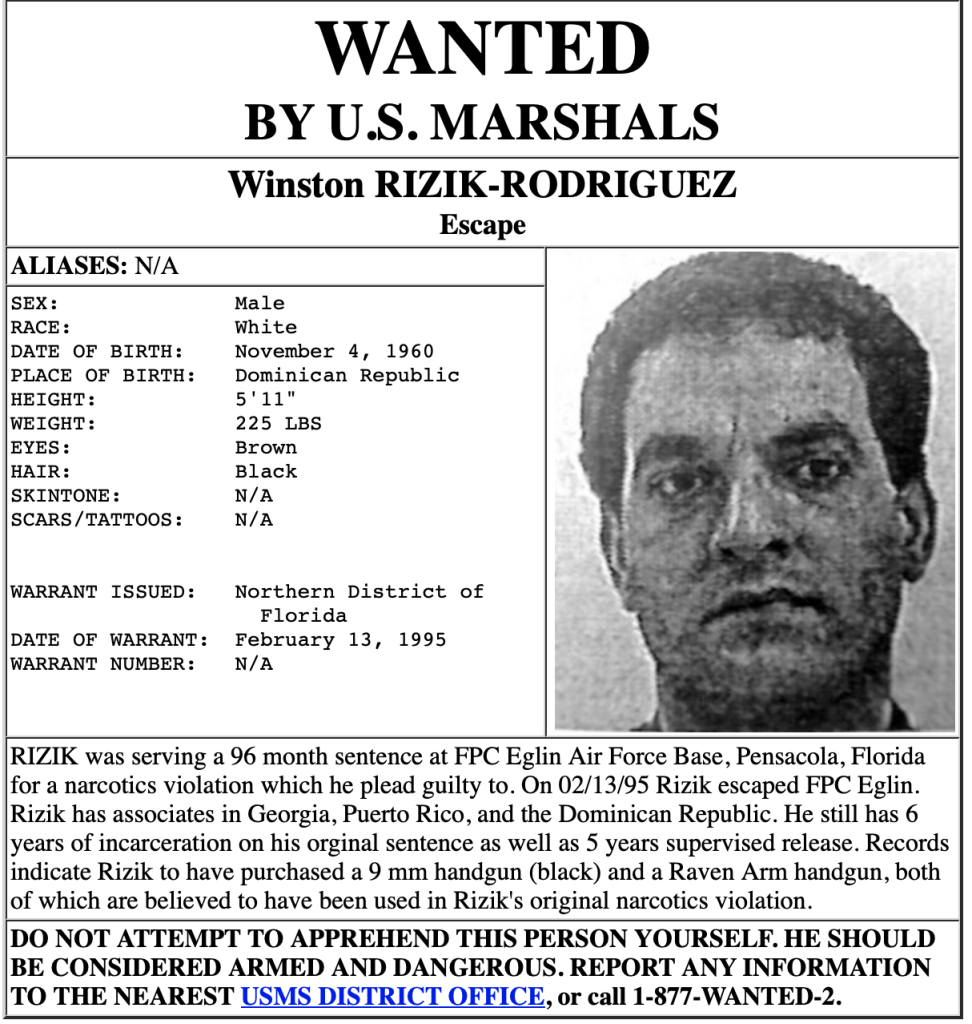 Sergio Moya's associate in the bancas gambling business was at one time, Winston Rizik Rodriguez, another major drug trafficker wanted by the US Marshall Service, who is currently incarcerated in the Dominican Republic serving a ten year sentence for money laundering and drug trafficking.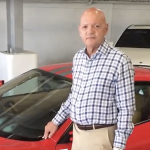 Rizik-Rodriquez and Franklin Franco were both charged in the US on major drug trafficking charges and both fled to the Dominican Republic, where they were permitted re-entry and allowed to live un-incarcerated for decades, and in fact, appear to have accumulated considerable wealth, even though unemployed. The photo on the left is modern-day Franklin Franco with a Ferrari. The Instagram account of Berlinesa Franco includes pictures of her traveling to the US, apparently without impediment, despite that her father is wanted by the US Marshal Service and her brother-in-law is an alleged major international human trafficker of women.
And Sergio Moya has a tie to another person with a criminal record – a Canadian incarcerated in the Dominican Republic on remand named Željko Želijća Žderić allegedly originally a Bosnian national from Travnički who uses the aliases Sasha Vujacic and Pavle Kolic.
According to an audio recording involving what appears to be a conversation among his relatives, Sasha Vujacic has been a member of the Montreal Mafia for 31 years.
Sasha Vujacic appears to have been introduced to Sergio Moya de la Cruz by a Canadian named Andrew Pajak, who according to Court records, has co-operated the Dream Casinos chain in the Dominican Republic since mid-2013. According to Canadian media reports, Pajak is a money mover for the mob in Canada.
There is another audio recording circulating of Sasha Vujacic, aka Željko Želijća Žderić, calling Sergio Moya de la Cruz at home in the Dominican Republic in 2013 to say that he was a friend of Pajak and was calling him to pick up a car. An adult woman who speaks English takes over the call at the home of Sergio Moya to translate the conversation for Sasha Vujacic and Sergio Moya – and that woman may very well have been Marisol Franco, talking to Željko Želijća Žderić.
Below is a picture from CBC News of Sasha Vujacic, aka Željko Želijća Žderić, with Vito Rizzuto, now deceased, who was head of the Canadian Sicilian Mafia and with Toronto's Frank Campoli, checking out one of the Dream casinos in the Dominican Republic in August 2013.
Sergio Moya de la Cruz seems to be a connective tissue between a number of these people.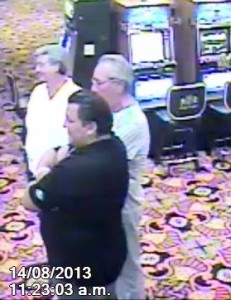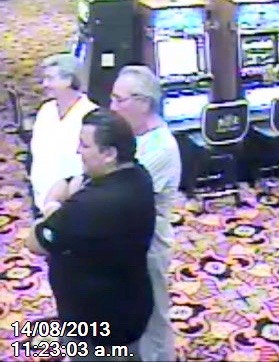 An apparently close acquaintance of Sergio Moya in the Dominican Republic, @principekarim, who posts photos online of boxes and suitcases laden with cash (in one case of $1 million) and luxury cars he owns, posted on Instagram two photos he appears to have taken of César Peralta – one of Peralta with another wanted drug trafficker who is part of the kingpin designation, @Jakemate (aka Jaque Mate), below, and one of Peralta with two unknown persons. In those posts, Moya's acquaintance wrote something to the effect that drug traffickers are not to blame; it is the American "gringos" (that's us) who are to blame, and that narco traffickers are better than politicians and – there's more – that Peralta's narco trafficking stimulated the economy and created jobs.
Despite his dislike of us gringos, Sergio Moya's friend @principekarim travels from Turkey, Dubai and the Dominican Republic to the US a lot on private jets, flush with extraordinary amounts of cash, according to his Instagram account, to enjoy the stability and security that comes from a country where the rule of law, and not a narco, prevails.
A good summary of Peralta and his connections to the Franco family and Sergio Moya de la Cruz is here.
It is highly probable that the disappearance of Peralta a week before the OFAC notice was released was anticipated and that the US knew that Dominican government officials would tip off Peralta and cause him to leave the country, and they let it happen. In that way, US law enforcement could pick Peralta up in another country and ensure that he is prosecuted in the US under US laws, and that the bulk of the proceeds of crime are forfeited in the US.
The Dominican Republic is known as the premier transit country for drugs from Colombia and Mexico en route to Canada, the US and Europe because of its non-existent financial crime controls and its pervasive corruption at all levels. It is also known as a major human trafficking country where mostly Venezuelian children and teenagers who are trafficked there, are forced into sex slavery for tourists from the US, Canada and Europe.
The Foreign Narcotics Kingpin Designation Act prohibits dealing in any assets, including money, Bitcoin, boats, watches, homes, credit cards, cargo or wires, in which the OFAC designated persons have an interest in the US or, more complexly, in the possession or control of a US legal or natural person and the prohibition includes assets transiting the US, which is where correspondent banks come in, effectively de facto making some US sanctions a global sanctions regime for financial crime compliance purposes.