On August 20, the US Office of Foreign Assets Control ("OFAC") designated Caesar Emilio Peralta, a national from the Dominican Republic and the criminal organization he is said to control, as significant narcotics traffickers and a drug kingpin under the Foreign Narcotics Kingpin Designation Act.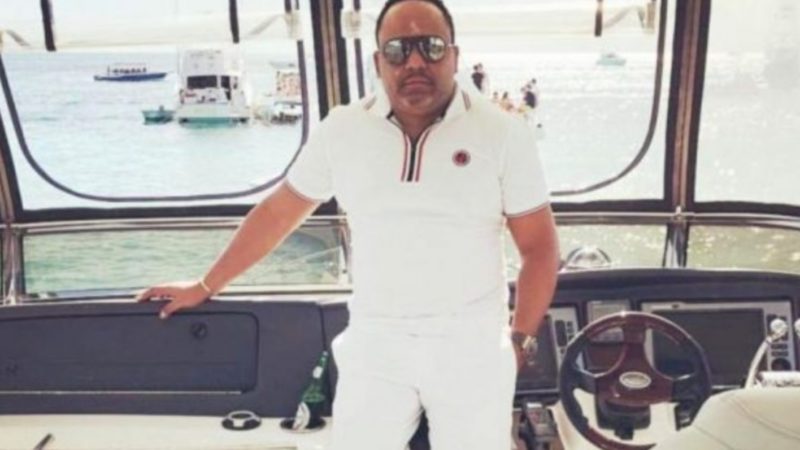 Alleged money launderer and trafficker
Peralta is known as "Caesar the Abuser" (el abusador) in the Dominican Republic. Peralta's criminal organization is alleged to traffic cocaine and opioids for Mexican cartels to foreign countries, including into the US and Europe, and to use front companies and nightclubs to launder money and traffic women from Colombia and Venezuela.
Peralta has a criminal record for involvement in narcotics trafficking. He has an Instagram account, @cesar_emilio_peralta30 (now private).
Franco family of criminal PEPs
The Dominican Republic has issued a warrant for the arrest of Peralta who remains at large.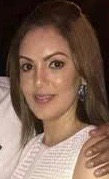 Caesar the Abuser's wife is Marisol Mercedes Franco.
This newspaper spoke to a source who alleges that Peralta was tipped off by the federal government and left the Dominican Republic a week before he was supposed to be arrested. That makes sense because his sister-in-law is the federal politician Berlinesa Franco – she is the sister of his spouse, Marisol Franco. Berlinesa Franco is close to the president of the country.
Berlinesa Franco and Marisol Franco are the daughters of another major drug trafficking fugitive named Francisco Franco, a/k/a Franklin Franco, a/k/a Frankie Franco.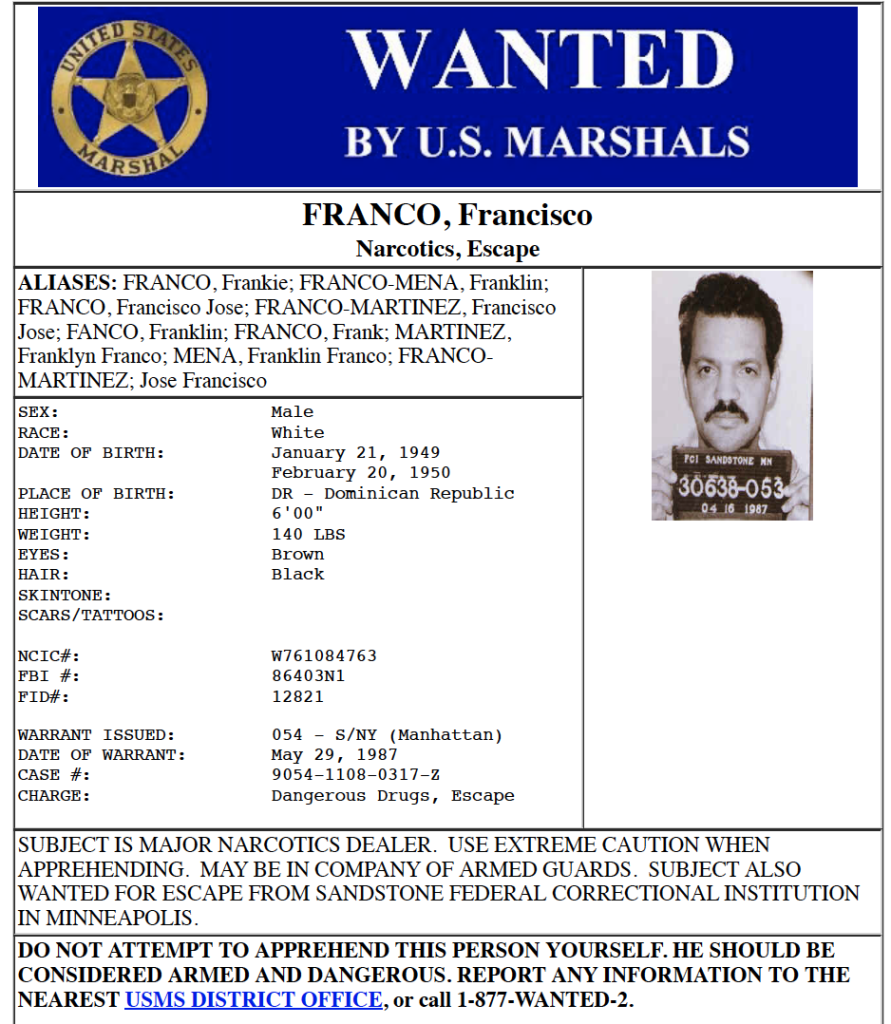 Francisco Franco escaped from prison in the US and has been wanted by the US Marshal Service since 1987, on an outstanding warrant from the SDNY.
A number of Dominican news articles, including this one, say that Francisco Franco was connected at the highest levels and protected by the Dominican Republic government for decades and that the government refused to take steps to extradite him to the US. Berlinesa Franco is able to enter the United States frequently, according to her Instagram account, and doesn't appear to have ever been questioned about her fugitive father. The Instagram account of Berlinesa Franco (recently made private), documents her many trips, mostly to the United States, and a recent luxurious lifestyle.
Moya de la Cruz
According to media reports in the Dominican Republic, Marisol Franco used to be married to Sergio Moya de la Cruz.
Sergio Moya de la Cruz was charged in the Dominican Republic in 1998 with money laundering. He later got into the gambling business and owned a number of what are called "bancas" – little huts where one can place bets and wagers. He is now a politician in the Dominican Republic, even though two global drug traffickers comprise his close family – Francisco Franco was his father-in-law.
Sergio Moya follows his fugitive relative, Francisco Franco, on Instagram at this account, (@franklinfranco23) (recently made private).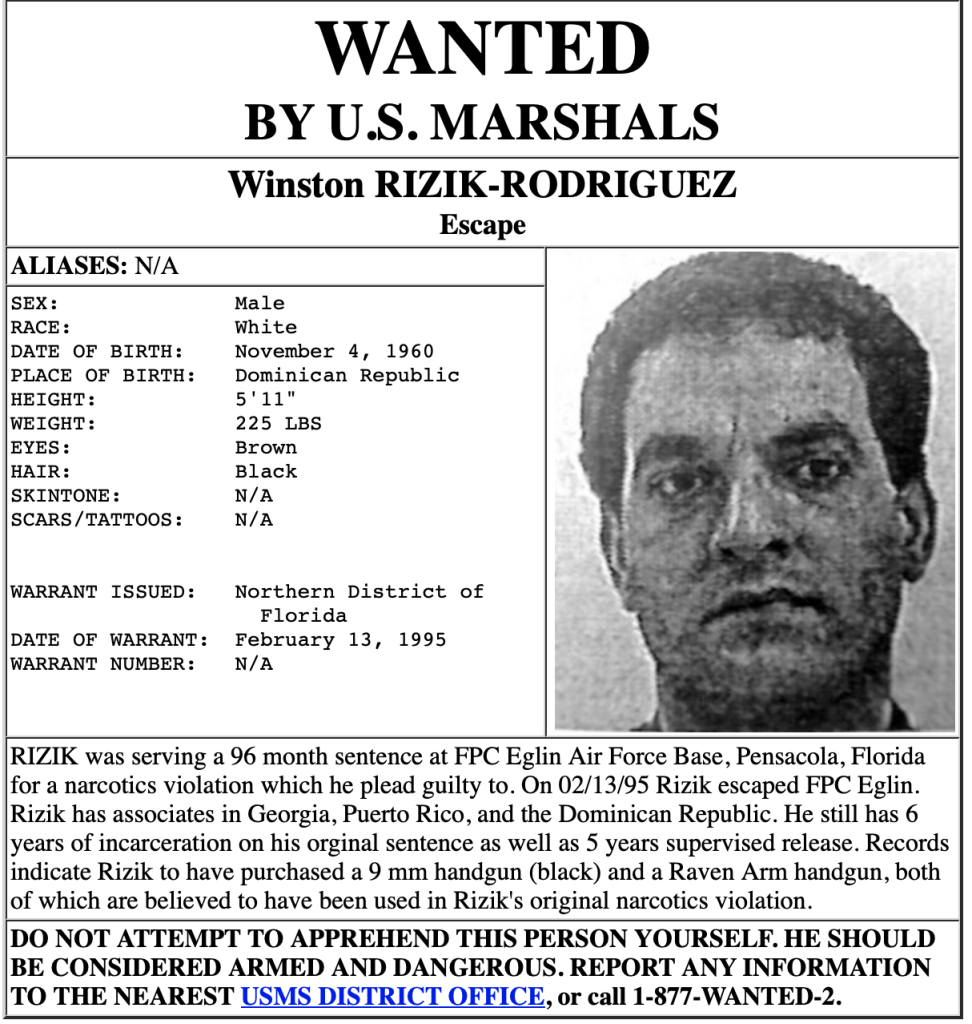 It gets even more interesting. Sergio Moya's partner in the bancas gambling business was Winston Rizik Rodriguez, (pictured above) another major drug trafficker who coincidentally is also wanted by the US Marshals. How Moya de la Cruz and Rizik were able to be registered by the Dominican federal government to operate gambling enterprises in the Dominican Republic is a mystery. Rizik and Moya de la Cruz had a business dispute and Rizik landed in jail and is incarcerated in the Dominican Republic, serving a ten year sentence for money laundering and drug trafficking activities.
Rizik and Francisco Franco lived un-incarcerated for decades in the Dominican Republic and appear to have accumulated considerable wealth.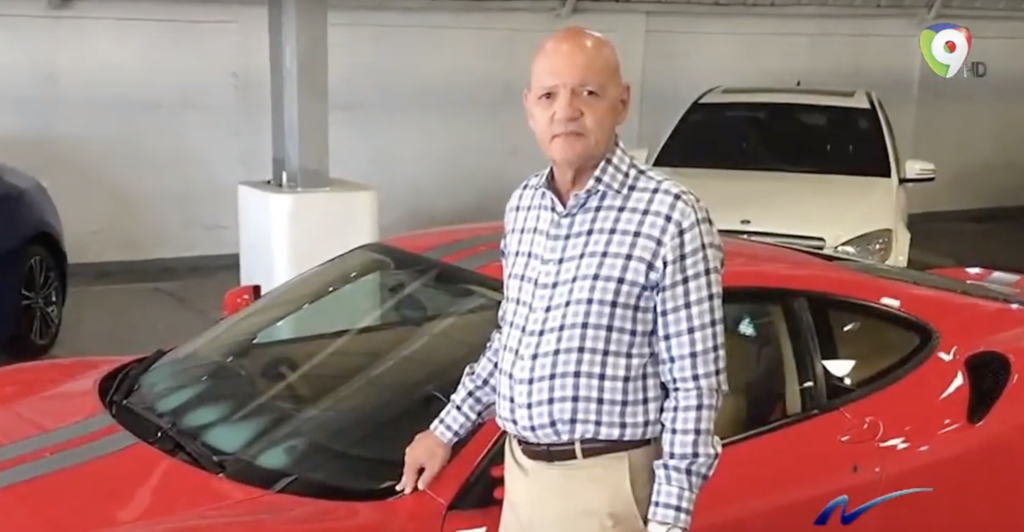 A good summary of Peralta and his connections to the Franco family and Sergio Moya de la Cruz is described on the news piece, below.
Dominican Republic & drugs
The Dominican Republic is known as a premier transit country for drugs from Colombia and Mexico en route to Canada, the US and Europe because of its non-existent financial crime controls and its pervasive government corruption. It is also known as a major human trafficking country where Venezuelian children and teenagers trafficked there, are forced into sex slavery for tourists from the US, Canada and Europe.
More recently, the DEA has reported that foreign nationals from the Dominican Republic living in New York City, control distribution of the fentanyl trade for the Sinaloa Cartel.
Update: Peralta was located in Colombia and arrested in early December 2019.
In audio recordings, Peralta alleges he bribed the president of the Dominican Republic and several other government officials for years, essentially ensuring that the president got elected. Prior to his arrest, he alleges that he offered to pay them more money not to be turned in. The president of the Dominican Republic has admitted that Peralta funded his campaign but alleges that he did not know that he was an alleged narco trafficker and money launderer. Peralta says that the president had no house before Peralta began paying him protection money and helped his rise to power.