Cease trade order against foreign entity
The British Columbia Securities Commission (the "BCSC") has issued an intriguing order that all persons must cease trading (the "CTO") the shares of a non-British Columbia company called Sandy Steele Unlimited Inc. ("Sandy Steele"). Sandy Steele is a pubco incorporated in Minnesota that appears to have an office in California. Its shares are quoted on the OTC markets platform under the symbol SSTU.
The order is intriguing because it is in respect of a non-British Columbia reporting issuer that must have a material connection to British Columbia. We don't know what that connection is but clearly the BCSC does, and likely the Securities Exchange Commission ("SEC"), considering that this is a US entity.
Mystery person in British Columbia?
According to the terms of the CTO, Sandy Steele is being directed or administered in or from British Columbia and its promotional activities are being carried out in British Columbia.
But by who?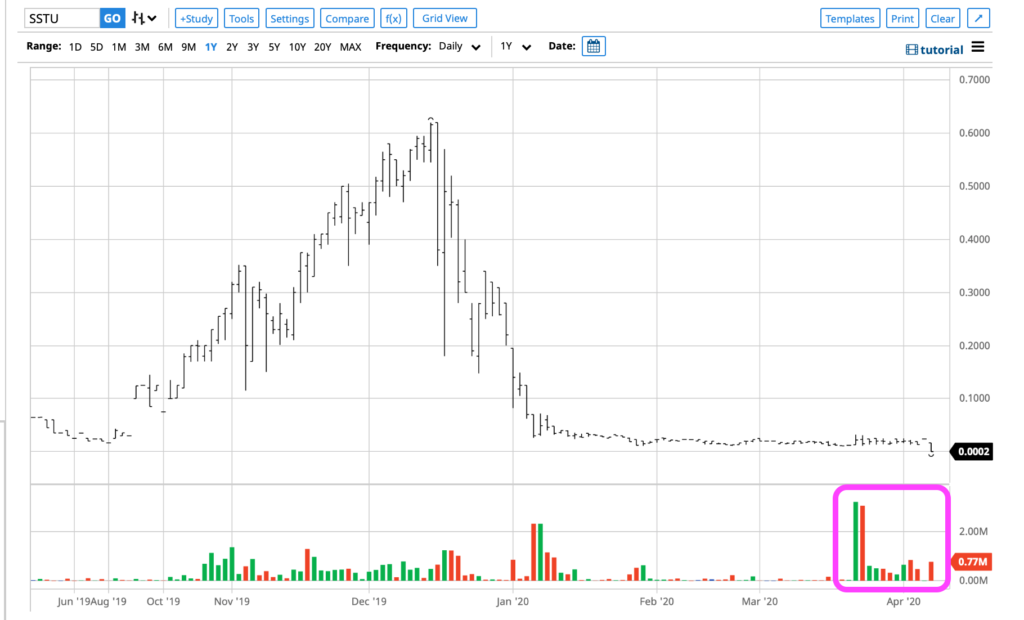 Previous Covid-19 suspension of trading
The shares of Sandy Steele were previously temporarily suspended from trading by the SEC over concerns arising from Covid-19 promotions by promoters, inter alia, who e-mailed investors claiming that Sandy Steele could produce protective masks that were in high demand because of the Covid-19 pandemic and subsequent substantial sales of its shares in offshore locations. The SEC suspension order suggests that Sandy Steele's disclosure material indicates that it lacks operational and financial capacity to manufacturer protective masks for Covid-19.
Battery powered merch
According to the website of Sandy Steele here, it does not produce medical equipment. It says it produces battery powered clothing for sub-zero environments, such as socks, vests, pants and gloves, using a battery that has a patent pending. There does not appear to be a patent application for a battery filed by Sandy Steele with the US Patent and Trademark Office. The website lists a few items of merch for sale but there is no ability to check out online and buy a pair of patent-pending-battery-heated pants or socks like the ones below.
Hot socks

Hot pants
Sandy Steele represents on its website that the company did battery R&D for Rosneft, Russia's state-owned oil exploration company, and made such strides that it is in consultation with several "G20 countries and their militaries" (bolded in the original). According to their website, the team of three in Taiwan aims to be the "world standard" in battery production. The website doesn't address how battery powered merch meshes with Covid-19 protective masks.
Also in anti-aging cream space
A year ago here, Sandy Steele said it had no location, one piece of equipment chilling in a warehouse in China, and was creating anti-aging beauty products.
Its probably not unreasonable for the investing public to expect that companies accorded the privilege of listing their shares, and who reap the benefits of easier financing, be forced to articulate the line of business that they are actually in so that the public can make an informed decision in respect of that line of business – whether it's patent-pending-battery-heated socks and pants, anti-aging cream or Covid-19 protective masks.
County Line Energy Corp. also CTO'ed
This is not the first MI51-101 CTO issued against a foreign entity by the BCSC, but they are infrequent.
In 2013, the BCSC issued a MI51-101 CTO against a Nevada company called County Line Energy Corp., requiring it to file its disclosure material for investors. According to SEDAR, it does not have a profile and has not filed any continuous disclosure material on SEDAR. That issuer went through a number of name changes and is now called County Line Energy Inc. and went from mining to cannabis. The BCSC refreshed its CTO under MI51-101 against the new-named entity.
Canadian control persons
According to its US filings, it has or had a beneficial owner who is Canadian named Dennis Serruya and has or had a control person attached to a British Columbia numbered company named Arif Jamani.
In this old Vancouver Sun article from David Baines, Jamani is identified as a promoter. The article says that he and another promoter named Bob Vukovich were part of an FBI sting. According to David Baines, the two promoters appear to have hired Vancouver securities lawyer Penny Green for their securities law work back then.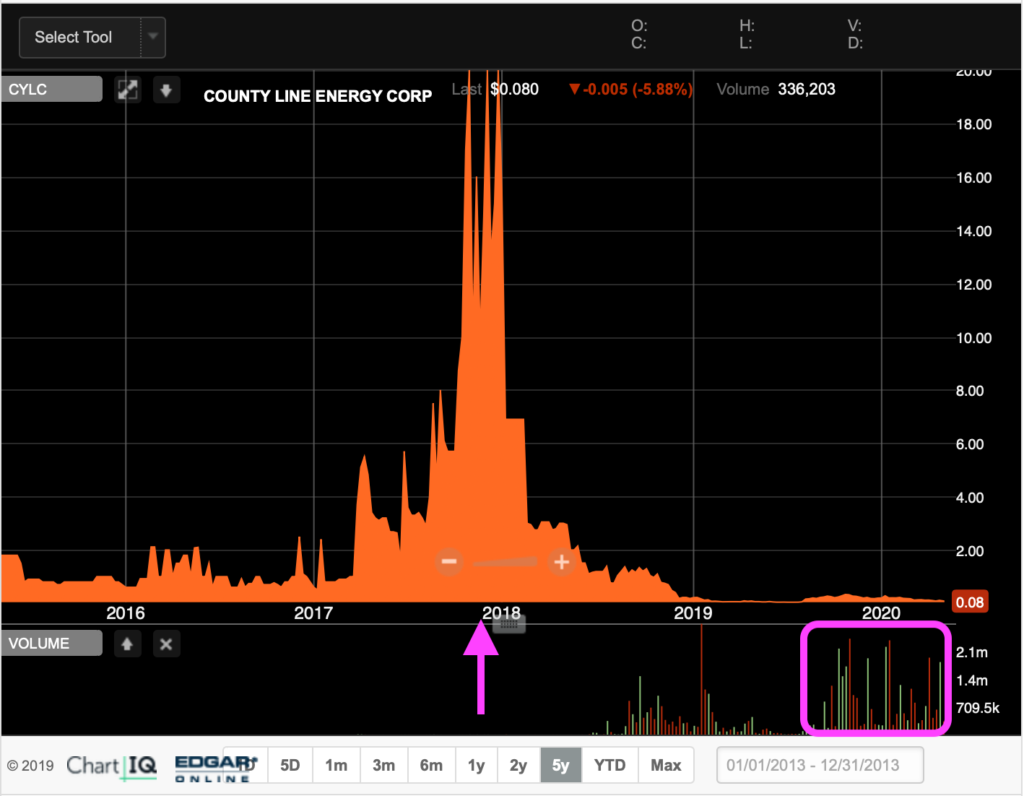 A cross-over of control persons
Another CTO was issued by the BCSC against a foreign entity under MI51-101 in 2015, named BRK Inc., with some of the same cross-over persons as County Line Energy.
According to its website, here, it has filed to enforce a US civil judgment in a court in Canada somewhere for US$2.5 million. Now that BRK Inc. has acquiesced to what we call the kompetenz of the jurisdiction of Canada, one imagines that the lawyers at the BCSC may have taken steps to consider a filing in that enforcement action in Canada to recoup payment of fines that may have accrued from the failures of BRK Inc. to file disclosure materials on SEDAR and on SEDI pursuant to the 2015 CTO.
Filing on SEDAR
For Sandy Steele or any other pubco under a MI51-101 CTO to qualify to have the order lifted, it must hire lawyers and commence to prepare and file its public disclosure documents on SEDAR, consistent with Canadian securities legislation and instruments.
But that may be difficult for Sandy Steele for two reasons – there is an unidentified actor in British Columbia directing or administering and promoting Sandy Steele who is clearly material, and the SEC order can be interpreted as a red flag – both of those factors may make the file too risky for normally risk-adverse lawyers.
If you want to read more about the fact that the Vancouver securities market culture breeds the most amount of OTC markets fraud in the world and a little about its shell (and shelf) re-selling ecosystem, see this 17-year-old article from David Baines here.
Since that article, the SEC has been coming hard and fast after anyone associated with re-selling shell and shelf companies in British Columbia remotely tied to a securities law violation.
Three examples:
The SEC files for default judgment in connection with US$33 million Vancouver-connected alleged shell scheme;
The SEC settles in a shell resale and flipping case involving a Canadian issuer; and
The SEC locates alleged main actor in US$34 million alleged pump and dump scheme created by shell-hunter in Vancouver.