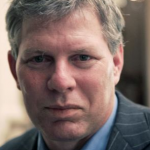 Former New York Mets all-star outfielder, Lenny Dykstra, pleaded guilty in U.S. District Court today in LA to money laundering, bankruptcy fraud and concealment of assets for hiding and selling sports memorabilia that were assets that were supposed to be included in his bankruptcy filing. After filing for bankruptcy, Dykstra is alleged to have sold or destroyed approximately US$400,000 worth of sports items without permission of his bankruptcy trustee.
Dykstra filed for bankruptcy three years ago, claiming he owed US$13 million and has only US$50,000 in assets. He is currently serving a three-year sentence for grand theft auto and filing a false financial statement. In August 2011, he was charged with indecent exposure for allegedly exposing himself to women whom he met through Craigslist.
Dykstra faces up to 51 months in jail for the money laundering, bankruptcy fraud and concealment convictions.