In a weird case of real life emulating fiction, the mass hunt for the alleged prospective suicide bomber, the so-called black widow of Chechnya, Ruzana Ibragimova, before the Sochi Olympic Games is playing out a little like the film From Paris With Love, the fictional story of a female terrorist in France aligned with al Qaeda, who plots to blow up the U.S. Embassy at a gathering of world leaders. The terrorist evades detection for months until an American counter-terrorism agent comes to Paris and solves the case. The terrorist is killed when she is just about to set off a bomb hidden under her clothing.
Female suicide bombers are more deadly
Although the Sochi black widow is an alleged al Qaeda-aligned terrorist suspect at this point, like the film, she is not unattractive, and like the terrorist in From Paris With Love, is harder to detect because of it. Most people cannot reconcile the fact that a terrorist can be a woman, let alone an attractive one.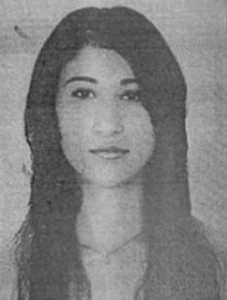 But the reality is that female suicide bombers are more deadly than men. According to counter terrorism research, over 40% of the suicide attackers in Chechnya are women and statistically speaking, they are more effective killers, killing an average of eight more people per suicide attack than their male counterparts (Chechen black widows average 21 deaths; men average 13). Perhaps more dangerous still, they appear to have inspired others, including young teenage girls, to emulate their behavior and become suicide bombers. From a counter terrorism perspective, women are less easily profiled, and therefore their actions are less predictable.
Terrorists from the Northern Caucasus have undertaken some of the most complex and bloody attacks in Europe. In 2002, they attacked the Moscow Theatre, seized hundreds of hostages that resulted in 130 deaths. In 2004, they seized 1,300 hostages at a school – 355 people were killed, over half of which were children.
Russia's New Counter-Terrorism Laws
With the Sochi Olympics around the corner, Russia is trying to both alleviate concern over the threat of terrorism and clamp down on potential terrorist threats.
To alleviate international concern over potential terrorist attacks by the black widow, the Federal Assembly of Russia is implementing three new counter terrorism laws as follows:
1. Internet data collection and reporting
The new laws would require all electronic postal services, social networks, torrents, and media that allow users to leave comments to notify the Federal Supervision Agency for Information Technologies and Communications about the beginning of any organizational activity directed at distributing and exchanging information among Internet users, and to store the information exchanges and make it available to law enforcement if requested.
2. Eliminating terrorist financing
The new laws would limit online electronic funds transfers associated with anonymous accounts made in Russia to 1,000 rubles ($30) per day for one payment, or 15,000 rubles ($450) per month for one user.
It would also completely prohibit anonymous electronic funds transfers from outside of Russia.
3. Search and seizure powers
The new laws would also expand the powers of law enforcement agencies and give additional agencies the right to search in cases of suspected terrorism. Prison terms would be extended to 20 years for a wide range of terrorist-related offenses including aiding and abetting terrorism, organizing and financing terrorism, participating in training at terrorist training camps, and organizing terrorist communities.