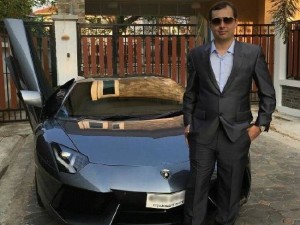 The US DoJ has taken down what it calls the world's largest criminal marketplace on the Internet called AlphaBay yesterday, which operated for over two years on the darknet. AlphaBay was ten times larger than Silk Road, when it was taken down in 2013. AlphaBay was a Canadian darknet illegal drug marketplace with servers in Three Rivers, Quebec, Canada, that was founded and operated by a Canadian.
Like Silk Road, AlphaBay was used for trading of illegal drugs including fentanyl, to traffic in fake ID and to sell and buy guns and buy services such as hacking services and murder for hire. It accepted only digital currencies for payment – mostly Bitcoin.
AlphaBay was started by a Canadian named Alexandre Cazes, who amassed a fortune of over US$23 million in Canada and Thailand. He was arrested in Thailand on July 5, 2017, by Thai authorities on behalf of the FBI and charged with inter alia, money laundering, drug trafficking, trafficking in illegal fire arms.
He committed suicide in prison a few days after his arrest. His assets are frozen in Greece, Canada, Thailand and Antigua. The FBI has seized the digital currencies he held at various exchanges around the world. Cazes had US$3.6 million worth of Bitcoin, US$1.6 million worth of Ether and US$708,000 worth of ZCash. AlphaBay had over 240,000 different Bitcoin wallets.
Cazes applied for immigration in Antigua and Cyprus and set up bank accounts using private companies to obfuscate ownership.
AlphaBay operated on TOR and had over 200,000 users and 40,000 vendors.  At the time of its takedown, there were over 250,000 listings for illegal drugs and controlled chemicals on AlphaBay for sale, and over 100,000 listings for stolen and fraudulent identification documents and access devices, counterfeit goods, malware and other computer hacking tools, firearms and fraudulent services.
The US Attorney General said that several American teenagers died using fentanyl that had been sold through Cazes on AlphaBay.
The US DOJ has disclosed the plea deals of two people who sold drugs on AlphaBay. They were physically located from their Instagram and Facebook accounts.
With respect to AlphaBay's owner, the following banks banked Cazes and were the subject of seizure orders: Loyal Bank in St. Vincent and Grenadines; the Bangkok Bank, the Siam Commercial Bank and the Kasikorn Bank (all in Thailand), Bank Alpinum and Bank of Ayudhya. He also had a PayPal account and several Canadian bank accounts that were still open at the time of the take down. Bitcoin Suisse AG was his Bitcoin exchange.

Cazes belonged to an offensive online forum that says it "is not open to women, homosexuals or transsexuals" where he participated in online commentary about raping women, his wealth, fast cars and the benefits of cheating.
Cazes led a lavish lifestyle, buying numerous luxurious items from cars to condos to watches despite having no gainful employment or legitimate business that he could show AML officers to justify the vast amount of funds flowing through his bank accounts.
The indictment is here.