The US Attorney General, Jeff Sessions, announced the unsealing of a 43-count indictment against two foreign nationals from China for allegedly manufacturing, advertising, selling and shipping fentanyl, carfentanil and other deadly drugs to several countries including the US and Canada, which resulted in the deaths of American citizens. They are also charged with operating a criminal enterprise and money laundering.
The charges carry a term of life imprisonment because of the deaths of Americans attributable to their alleged importation of fentanyl.
Indicted were Fujing Zheng and his father Guanghua Zheng, from Shanghai, China.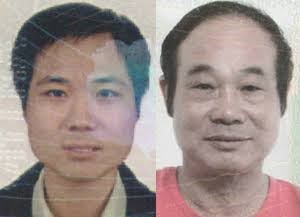 The DHS, DEA, IRS, Postal Service and FBI worked on the case and reiterated at a news conference that the "DEA will relentlessly pursue anyone shipping deadly fentanyl to the US wherever they may be and bring them to justice."
The indictment alleges that the Zhengs used numerous companies, including Global United Biotechnology, Golden Chemicals, Golden RC, Cambridge Chemicals and Wonda Science to manufacture and distribute hundreds of controlled substances, including fentanyl and carfentanil and maintained numerous websites to advertise and sell illegal drugs in more than 35 languages, shipping over 16 tons of chemicals every month from its own laboratory. They also allegedly made and shipped K2 and spice, drugs that are of growing concern for overdose deaths.
The Zhengs are also alleged to have agreed to make potent anti-cancer drugs illegally and ship them to the US.
The Zhengs laundered the proceeds of crime using Bitcoin and Litecoin and cashed out into bank accounts in China and Hong Kong, including the China Merchants Bank in Hong Kong. Drug traffickers were asked to say wire transfers to the China Merchants Bank in Hong were for "tuition."
According to the indictment, the Zhengs used a number of digital currency exchanges outside of China and wallets to receive proceeds of crime from foreign drug purchasers. They also frequently used Skrill to launder money and receive drug payments for fentanyl.
According to the indictment, they set up companies in the BVI, the jurisdiction favored for money laundering and tax evasions by wealthy Chinese foreign nationals.
Neither Zheng is in the US and once located, will have to be extradited to the US.