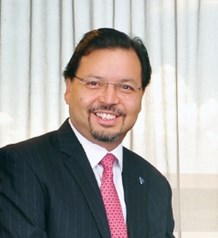 The owner of a bank in the Dominican Republic, called Banco Peravia, was sentenced to a term of incarceration of 3 years, after pleading guilty in the US to money laundering using the bank, in the US.
Gabriel Arturo Jimenez Aray, a Venezuelan citizen who lived in Chicago, acquired Banco Peravia in the Dominican Republic in 2010 for the sole purpose of laundering proceeds of crime from Venezuelian politically exposed persons ("PEP"). The proceeds of crime were bribes that totalled over $1 billion. He agreed to forfeit $1 billion in assets, including real estate, vehicles, horses, watches, a jet and money in bank accounts.
Jimenez Aray used a money laundering scheme known to be used in China among PEPs where payments are made to girlfriends, or directly on credit cards in the name of someone else to enable the recipient to acquire wealth by credit card credits, which they can then spend without detection.
In an interview with a bankers magazine, Jimenez Aray said that in addition to Banco Peravia, he held a position at International Legal Service Inc.
Jimenez Aray was charged with Raul Gorrin, the owner of Venezuela-based TV network Globovision, and Alejandro Andrade, both PEPs.
Andrade is the former body guard of former Venezuelan president Hugo Chavez, who went from being a body guard to president of Venezuela's central bank and treasurer of the country and owning jets, two equestrian mansions in Palm Beach Point, an oceanfront Palm Beach home, two farms near the Loxahatchee National Wildlife Refuge, a fleet of 10 vehicles, 35 designer watches and 17 champion showjumping horses.
Andrade was paid bribes by politically exposed persons to select them to conduct financial transactions for Venezuela. He pled guilty to money laundering and forfeited ever $1 billion in assets he had acquired with the proceeds of corruption. He is serving a term of incarceration of ten years in the US. His son is a horse showjumper who managed to make it on the Venezuelan Olympic team in 2016.
After the body guard, the nurse of former president Hugo Chavez and her husband, Claudia Patricia Diaz Guillen and Adrian Jose Velasquez Figueroa, ended up with $65 million in cash allegedly sent to them by Gorrin. The nurse replace Andrade as the treasurer of Venezuela and she too relocated to the Dominican Republic and bought real estate there.
Swiss banker Matthias Krull, a wealth manager at Julius Baer Group, was part of a connected money laundering scheme involving PEPs from Venezuela who laundered bribes associated with Venezuelan state-owned oil company Petreos de Venezuela, S.A. (PDVSA). He was was sentenced to 10 years in prison for money laundering, after pleading guilty.