Two Bitcoin-related alleged drug traffickers living large 
In the last few months, the Australian Federal Police have arrested two well-known Bitcoin guys suspected of leading secret lives as international drug traffickers. Both alleged to the public that they had real jobs, one operating a digital currency exchange and the other an IT business, but their millionaire lifestyles, which they bragged about to friends and on social media, allegedly far outstripped their incomes.
Police say they lived off ill-gotten gains from facilitating the sale of fentanyl and cocaine across Australia, collecting payments under the radar in Bitcoin and laundering money at luxury car dealerships and in expensive real estate. They allegedly often paid for services with wads of cash.
1. Cody Ward, an alleged darknet drug king
The first, Cody Ward, was an anonymous but alleged well-known darknet drug seller who sold drugs under the name NSWGreat on TOR's drug market sites since 2015. The 25-year-old is alleged to be the head of a multi-million dollar drug syndicate in Australia, charged with importing and re-selling cocaine, fentanyl, ketamine and MDMA across Australia through the postal system.
The darknet is an encrypted part of the internet accessible through anonymizing software meant to allow users to transact anonymously. Mr. Ward was also charged with money laundering and directing the activities of a criminal group.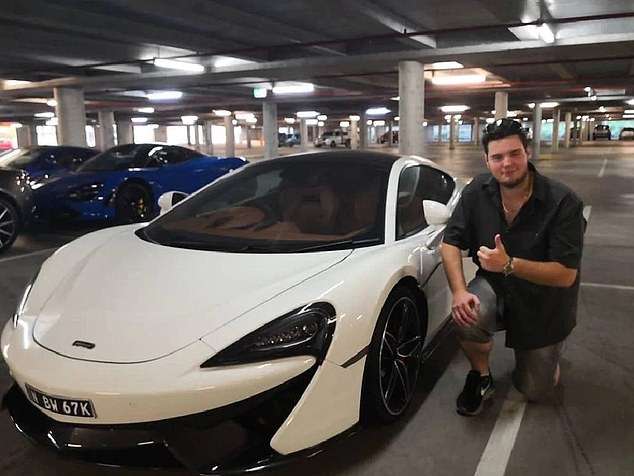 Mr. Ward was arrested at his beach-front home. Police seized several luxury cars, $100,000 cash, cocaine and drug trafficking paraphernalia.
Mr. Ward bragged on social media that he was too good to be caught. He posted numerous pictures of his lavish lifestyle and of his Bitcoin accumulations on his Instagram account.
Police also seized his computer, accessed his Bitcoin wallets and seized $17 million in Bitcoin.
He was proud of selling date rape drugs for Bitcoin
Mr. Ward appears to have been proud of selling date rape drugs online – he wrote on social media that he was a "drug trafficker in Australia, selling heroin, cocaine, fentanyl, meth, LSD, date rape drugs and other illegal goodies."
Mr. Ward believed that using Instagram, Reddit, Facebook and TOR would protect his anonymity.
2. Sam Karagiozis, digital currency exchange operator and drug trafficker
The second, Sam Karagiozis, was a flamboyant Bitcoin and ICO promoter in Australia, who raised money from investors for an ICO called AUScoin and to install Bitcoin ATMs across Australia. He also operated a digital currency exchange called SK BTC.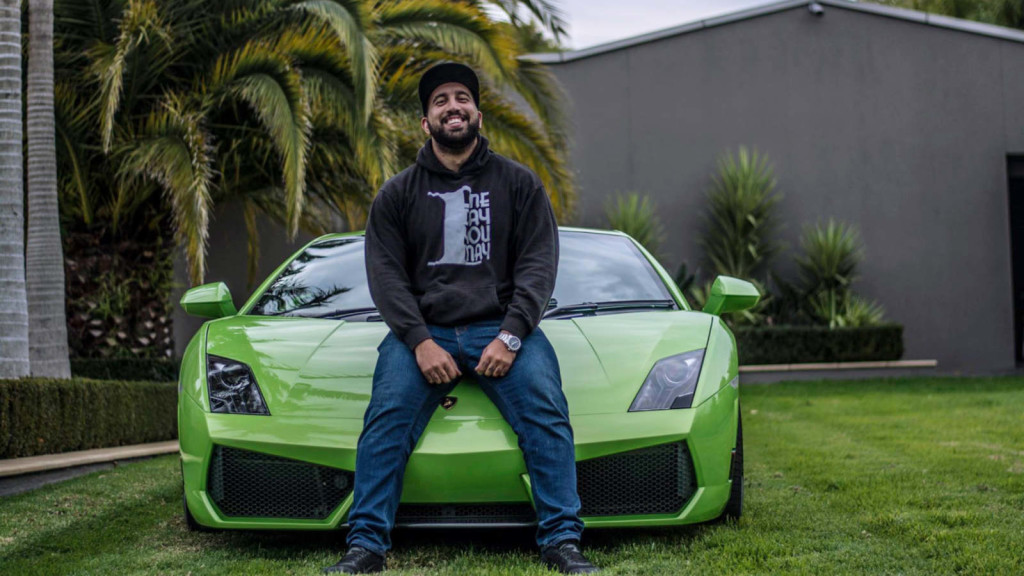 He self-published numerous videos about his luxurious lifestyle, his Lamborghini and his estate, explaining about how he was a rags-to-riches guy who earned all his own money through his own sweat. Mr. Karagiozis liked to say, on speaking tours, that no one believed in him but him.
Alleged major drug trafficker 
Police say that the reality was he was a major drug trafficker who used Bitcoin businesses as a front. He is alleged to be associated with the seizure of over 33 kilograms of drugs into Australia including cocaine, MDMA and illegal steroids.
He was arrested in March 2019 and charged with being tied to organized crime, drug trafficking and money laundering. Police seized his Lamborghini Gallardo, his Bentley Continental and cash as proceeds of crime. Mr. Karagiozis had registered his Bitcoin ATM business and his digital currency exchange with the Australian FIU, AUSTRAC, and those registrations were suspended on his arrest given his alleged ties to organized crime.
Police believe that Mr. Karagiozis played a material role in directing the operations of a criminal syndicate that operated on the darknet to sell illegal drugs, collecting payments in Bitcoin and that his businesses were fronts to hide drug trafficking activities.
Police also seized his Bitcoin wallets as proceeds of crime, and the wallets of the digital currency exchange. His ICO raised $2 million and it is unknown if investors will be refunded.
One of Mr. Karagiozis' self-promotional videos, below, called "Lifestyle of a Hustler" shows luxury cars and real estate (all now seized by the government as proceeds of crime).