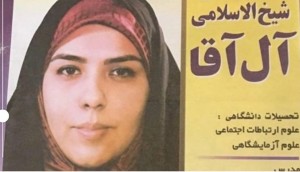 Updated 2019-04-14
Another Iranian in Canada alleged to owe millions to Iran
Marjan Sheikholeslami, an Iranian foreign national, now living in Toronto, Canada, is alleged to have played a major part of a financial crime case with an Iranian petroleum executive, Reza Hamzehlou, and is on trial in absentia in Iran for disrupting Iran's financial system to the tune of $6,600,000,000. Mr. Hamzehlou was the CEO of the Iran Petrochemical Commercial Company ("PCC"), an arm of the National Iranian Petrochemical Industries Company. Ms. Sheikholeslami and 13 others, including Mr. Hamzehlou, are also alleged to have violated sanctions by transferring funds out of Iran by using so-called front companies in Turkey.
The indictment is over 700 pages and involves 3 defendants who have left Iran. According to the prosecutor, among other things, Mr. Hamzahlou in collusion with Ms. Sheikholeslami, transferred $659 million to a company she owned in Turkey and transferred another $347 million to other sources in Iran, all of which were funds owed to the petroleum company. The prosecutor alleges that Ms. Sheikholeslami was the main partner of Mr. Hamzehlou. The Court hearing the case is a special one convened by the Ayatollah.
Defendant admits sanctions avoidance using front companies
Mr. Hamzehlou has admitted, through his lawyer, the sanctions avoidance aspect of the indictment using foreign front companies to move money, but says that he did it to assist the Iranian regime to sell oil. Ms. Sheikholeslami admits working with Mr. Hamzehlou for the purposes of assisting the PCC. In this article, the company is mentioned as engaged in sanctions work-arounds (aka sanctions avoidance), to export petroleum products from Iran.
But Reza Hamzehlou had more corporate activity outside of Iran besides the companies with Ms. Sheikholeslami in Turkey — he is listed in the Paradise Papers Database as owning two companies in Malta for unidentified purposes. Malta is known for its lax counter-terrorist financing and anti-money laundering compliance standards.
Mr. Hamzehlou travelled to Malta in 2008 with other business partners in a different capacity, namely the CEO of a large conglomerate called the Iranian Investment Company ("IIC"). He met with a lawyer for advice on arranging the investment of US$500 million to buy PetroPars, an Iranian petrochemical company. PetroPars has projects in Venezuela and Angola, as well as Iran. Money seemed to have been no object and Mr. Hamzehlou informed the law firm that IIC controlled numerous Iranian companies.
US govt warned about defendants' company over terrorist financing
The Malta lawyer disclosed the existence of the client, the purpose of the meeting and client emails to, among others, the US Department of the Treasury here, informing them that he had a long-standing relationship with Mr. Hamzehlou. Tags of the communication to the US Department of the Treasury included "terrorism finance traffic", "government" and "terrorists and terrorism" – tags which indicate that Mr. Hamzehlou's activities raised red flags on the magnitude of international security. How Mr. Hamzehlou and his associates were able to be banked, particularly through the correspondent banking system, remains a mystery.
Mr. Hamzehlou went to Brazil and set up a company there as well, and was active in the media explaining how Iranian oil and gas products could tap into South American and Asia markets.
One defendant chairs conference for leadership of Hezbollah
Mr. Hamzehlou appears to have had a higher level of connection to the Supreme Leader, Ayatollah Khomeini. Inter alia, he is noted by Iranians online (and by a reporter with Radio Free Europe) as having been selected to chair, and did chair, a conference associated with Sheikh Naeem Qassem. Sheikh Naeem Qassem is not an inconsequential person – he is the 2nd in command of Hezbollah.
The reports say that the conference was organized for an association under the patronage of the Ayatollah. Hezbollah is a listed terrorist group. It is a significant honour in Iran to have bestowed upon you, the duty to chair such a conference and if this is true, it should not be doubted that Mr. Hamzehlou was and may still be, part of a small inner circle of persons with access to the Supreme Leader. Iranians on social media have remarked that they spotted Mr. Hamzehlou in Qom and were surprised since they thought he was incarcerated. Qom is where you go to consult with the senior clerics.
Back to the connection between Ms. Sheikholeslami and Mr. Hamzehlou – they both have said in different venues as part of the trial reporting, that they were business partners.
Marjan Sheikholeslami is also known as Marjan Sheikh al-Islamami and Marjan Sheikholeslami Al Agha. Like Mr. Hamzehlou, she is a politically exposed person.
Sheikholeslami worked for Ayatollah's newspaper
Ms. Sheikholeslami is said to have worked as a reporter for the official newspaper of the Iranian government, the Islamic Republic News Agency. It is funded, and its content controlled by, the Ministry of Culture and what is called Islamic guidance. It publishes the voice of the Supreme Leader, Ayatollah Khomeini.
She is also alleged to have worked for Sepanir Oil & Gas Energy Engineering in Tehran, a sanctioned company, said to be owned by the Iranian Revolutionary Guard Corp. ("IRGC") but her connection to Sepanir, if true, is not part of the current criminal proceedings in Iran.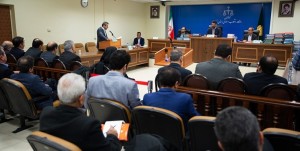 The IRGC too was sanctioned by the US on December 19, 2014, under the Iran, North Korea, and Syria Nonproliferation Act and on October 25, 2007, was added to the Specially Designated National list maintained by the US Department of the Treasury's Office of Foreign Assets Control, freezing its assets under US jurisdiction and prohibiting transactions with US persons pursuant to Executive Order 13382, which targets proliferators of weapons of mass destruction.
Sheikholeslami says she returns often to Iran
Ms. Sheikholeslami made a statement recently about the case from Canada, in which she says that she did not flee Iran and returns often [which means she has an Iranian passport that she renews and switches out to use in Dubai to board a flight to Tehran. Dual passports are used by Iranians in Canada and the US so that neither country's intelligence or secret services agencies will know that they travelled to Iran and back other than by airline reporting]. She stated that in 2014, she managed the two companies named in the indictment and that they were not involved in money laundering. She says that she has not been served in Canada with notice of the indictment and has therefore not hired a lawyer. Here is a summary of posts about her.
And another of the defendants shipped his children to Canada permanently and we took them
Another co-accused, Mohsen Ahmadian, a retired director of the petrochemical company, is accused of participating in the scheme and of moving $78 million in cash. He was an employee of the Iranian Ministry of Petroleum and his family are all politically exposed persons for several reasons, including by association with Mr. Hamzehlou. It turns out that he too has a connection to Canada – he shipped a daughter and son to Canada.
The Iranian prosecutor has changed the numbers that allegedly disappeared but it appears that of the $6 billion that was moved, half came back to the company, leaving $3 billion unaccounted for. Three weeks ago, the prosecutor said that Iran has sought the extradition of Ms. Sheikholeslami. They are likely only going to succeed in obtaining an extradition order if the charges include money laundering. In the past, however, Iran asked Interpol for extradition thinking that such a request involved an automatic request of Canada, which suggests that they do not appear to be familiar with how extradition works.
Allegedly, Ms. Sheikholeslami claimed refugee status in Canada, although that has not been confirmed, but that is unlikely because first, she says she did not flee Iran and second, it would put her citizenship at risk of being revoked for misrepresentation because one cannot both flee a country, claim refugee status for fear of prosecution in that country and then return for commercial purposes to the country in which you fear persecution shortly thereafter.
Two other indicted persons are living in foreign countries, perhaps Canada, but that has not been released by the prosecutor yet. Organizations in the EU tend to have a more relaxed approach to sanctions – here, for example, a Swedish company said it was helping Iranian companies to use Bitcoin through Sweden.
Other Iranians chilling in Canada convicted of financial crimes
Canada has several Iranian foreign nationals wanted in Iran for financial crime, including another politically exposed person, Mahmoud Reza Khavari (you can read about him here), who was convicted of embezzling US$2.6 billion from an Iranian state-owned bank. He moved to Toronto, Canada, where he invested millions in luxury real estate, despite having no apparent job. Canada has declined to assist with his removal from the country and at one point is said to have allegedly deliberately lied to Iran about his presence in Canada. Another, Mehregan Amirkhosravi, an Iranian foreign national lives in Montreal and was also convicted in the US$2.6 billion embezzlement case.
Khavari was photographed recently in a casino in Canada and Iranians posted his photos on social media and tend to debate why Canada has not extradited him. One cannot become the CEO of a state owned bank like Khavari was in Iran without close ties to the regime and the Ayatollah. People in Vancouver say that Khavari's son is in Vancouver and is now a real estate agent. His daughter acquired a multi-million dollar house on Drake's street – the Bridal Path in Toronto, opposite the Granite Club with no known income to match the price of the mansion.
Update
According to media coverage in Iran, in testimony given in the trial in Tehran on April 13, 2019, Mr. Hamzehlou testified that the IIC also involved Ms. Sheikholeslami, and that is how he came to know her and to seek her assistance with sanctions avoidance. The IIC is the company referred to the US Treasury, described above, for terrorism concerns in Malta. He testified that she is a prominent person in the Iranian government, and was considered an expert at Iran's parliament in cultural Islamic issues. Recollect that the IIC is the company that was reported to the US government for terrorist financing concerns in Malta.
Ms. Sheikholeslami's court appointed lawyer stated, according to media coverage of the case in Iran, that she participated in sanctions avoidance through private companies as a money broker and that she had provided a public service to the country. A lawyer for one of the parties then asked why, if Ms. Sheikholeslami provided a public service to Iran, she fled Iran and carried out the financial transactions in secret through front companies. In response as to why she has not appeared to testify, her appointed lawyer said that she is in Canada.
According to media coverage in Iran, the other defendant connected to Canada, Mr. Ahmadian, testified that he moved money out of Iran through Swiss bank accounts and that he set up a Swiss private company for that purpose. He apparently testified that if he was a sinner, he would have stayed in foreign countries (e.g., Canada and the EU) and not returned to Iran. His two children acquired Canadian citizenship despite being connected to Mr. Hamzehlou, who appears to be connected to the Ayatollah, and despite that the family's activities and source of wealth was sanctions avoidance.