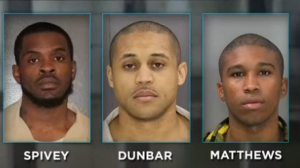 Agents from NCIS have charged several prisoners, who used social media and online dating sites, with extortion and money laundering for blackmailing members of the military for money. The scheme cost 442 service members from the Army, Navy, Air Force and Marine Corps from across the United States more than $560,000 in financial losses.
The prisoners used fake names, posed as women and exchanged naked pictures through Vancouver-based Plenty of Fish, and later demanded payments not to reveal the photos. Some inmates made fake claims that they were children and threatened to report to law enforcement unless targeted members of the military paid them online. The extortion was made possible because prisoners were given cell phones, wireless Internet access and were allowed to have access to external financial services from a FinTech called JPay, which provides banking access to criminals in jail through MoneyGram. NCIS alleges that the criminals, although incarcerated, laundered the proceeds of crime through the JPay app.
It's unclear who does the AML compliance for prisoners using the JPay service. And theoretically, its unclear whether every transaction qualifies for a suspicious transaction and must be reported.
A petition of several states to the Federal Communications Commission for permission to control wireless access in prisons, stated that prisoners use cell phones acquired illegally and wireless access to coordinate gang activity, extort money, engage in credit card fraud online and sell drugs – all from prison.