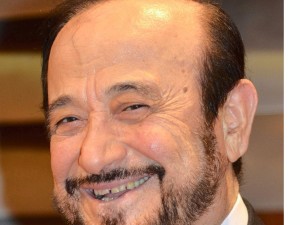 Rifaat al-Assad, the uncle of Syria's President Bashar al-Assad, is facing permanent asset forfeiture in France in connection with unexplained wealth and asset accumulation in France. He was charged in France last month with corruption, money laundering and embezzlement of state assets from Syria. He was ordered to remain in France. He is a politically exposed person ("PEP").
al-Assad was Syria's vice president in the 1980s. He lives in mansions in Spain, Paris and London. The Assad family is claiming their unexplained wealth is not unexplained because they were given gifts of money from King Abdullah of Saudi Arabia, which would be equal to close to US$1 billion.
In this article in France, the son somewhat contradicts his father and says all their wealth was gifted by multiple parties including friends and many governments, including Arab countries, to the family. He alleges the government of France invited al-Assad to live in France and the government bought properties for the family and funded them all to live there. The son alleges that al-Assad left Syria without one penny with 400 members of his family and servants, and landed in Switzerland, penniless and homeless, essentially as refugees. He does not explain how the private large jet was able to be fuelled and paid for by a penniless refugee from Syria, and how he housed, fed and clothed the 400 family members and servants that made up the group of refugees. He does not explain how Switzerland processed a flock of 400 penniless PEPs from Syria when they landed, purely as a matter of AML and immigration law.
al-Assad owns a  £10 million Georgian mansion off Park Lane in London, next door to his son Ribal, who lives in a similar mansion. He owns €90 million in real estate in Paris and owns 500 properties in Spain worth €690 million. His real estate was bought through private companies registered in Panama, Curacao, Liechtenstein and Luxembourg. Spain has seized 503 properties and over 200 bank accounts of al-Assad and under his children's and private company names.
His 3 children bought immigration status from England on the condition that their mother invest in the UK, and presumably move some wealth from unexplained sources to London. That decision was controversial and appears to be subject to a review over concerns of potential blood money because al-Assad is also known as the "butcher of Hama", a name he acquired for allegedly ordering the murder of 40,000 civilians in Syria in 1982. Author Thomas Friedman claimed that al-Assad was "proud" of how many people died in Hama, saying: "We killed 38,000."
Chris Doyle, director of the Council for Arab-British Understanding said that al-Assad was one of the kingpins and founding godfathers of the regime that has decimated Syria for decades and notes:
"having fleeced Syria for so much wealth, it is galling to Syrians to see them flaunt their ill-gotten millions across Europe while millions of Syrians languish in refugee camps."
Bank AML processes are supposed to stop PEPs being able to move suspected stolen state assets to other countries, especially to tax havens like Switzerland.