The brother
A criminal complaint filed in the Southern District of New York and deposed by a special agent of the FBI against Konstantin Ignatov, an executive who helped operate a digital currency company called OneCoin and a digital currency exchange, sheds some light on the murky world of OneCoin.
The money
From 2014 to 2016, OneCoin raised between US$2 billion to US$3 billion from investors in 175 countries, and was represented to investors as a digital currency on its own Blockchain that could be mined. It turns out that OneCoin was not a digital currency at all and it had no Blockchain technology.
According to the criminal complaint, the proceeds of the sales of the fictitious OneCoin were laundered through 21 countries, including the Cayman Islands, Jersey and Ireland.
The sister
OneCoin was founded by Dr. Ruja Ignatova, Konstantin Ignatov's sister. She is an Oxford graduate and worked at McKinsey. Both are from Bulgaria. The complaint states that Ignatova acquired law enforcement intel and unauthorized access to law enforcement information in Bulgaria, presumably about an investigation into OneCoin, and then went dark and disappeared.
And apparently so has the billions of dollars paid by investors for OneCoin.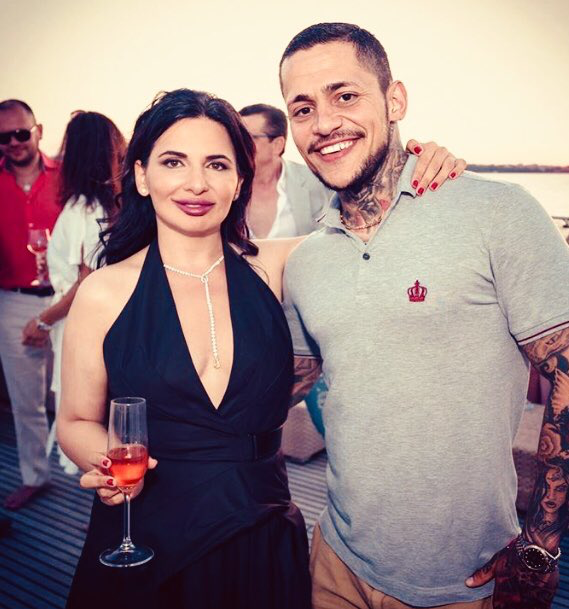 The complaint alleges that at sales events to pitch OneCoin, the siblings represented that the fictitious OneCoin Blockchain was "transparent" and had anti-money laundering compliance documentation built-in, none of which was true. Such sales pitches took place in the EU, Colombia, Singapore and Argentina. On Instagram, Ignatov posted photos of himself beside a OneCoin-branded airplane in Paraguay, driving a Porsche, on yachts and in exotic places in the world.
The founders of OneCoin also created a digital currency exchange called Xcoinx to ostensibly list the illusory coin, which later also went dark. It had a second trading platform, which was also not functional, called Dealshaker, which ostensibly allowed holders of OneCoin to buy merchandise, but which did not function.
The complaint refers to an additional unidentified co-founder, which is probably Karl Sebastian Greenwood.
The charges against Ignatov
Konstantin Ignatov has been charged with wire fraud pursuant to a criminal complaint and Ruja Ignatova has been indicted for money laundering. She is known as the "crypto queen" but referred to herself as "the bitch of Wall Street."
Apparently, even though the business was relatively insolvent because the funds raised were not left in the business or used to create technology, they continued to solicit funds from the public and while OneCoin executives and salesmen were pumping out information to raise money for OneCoin, they were sending various company emails that the coins were "fake"; that they could manipulate data on Xcoinx; and that they knew that what they were telling the investing public was "shit." Ignatova referred to OneCoin as "trashy coin."
The majority of people scammed were in China and a large sum of funds were parked in Dubai.
"Blame someone else"
The complaint describes how two executives discussed an exit strategy and suggested that one exit option could be that they "take the money and run and blame someone else."
Under this exit strategy, they would take the money at that time (18 months ago) and long after, would blame someone else for the crime.
As early as August 2015, Ignatova wrote in an email in reference to OneCoin being a fake coin: "we are fucked."
Muslim investors targeted
One of the unique strategies of OneCoin was it promoted itself as a digital currency that was compliant with Islamic finance, apparently with a certificate from the Al-Huda Center of Islamic Banking and Economics. In the UK, Muslim investors believed it was legit and invested in it.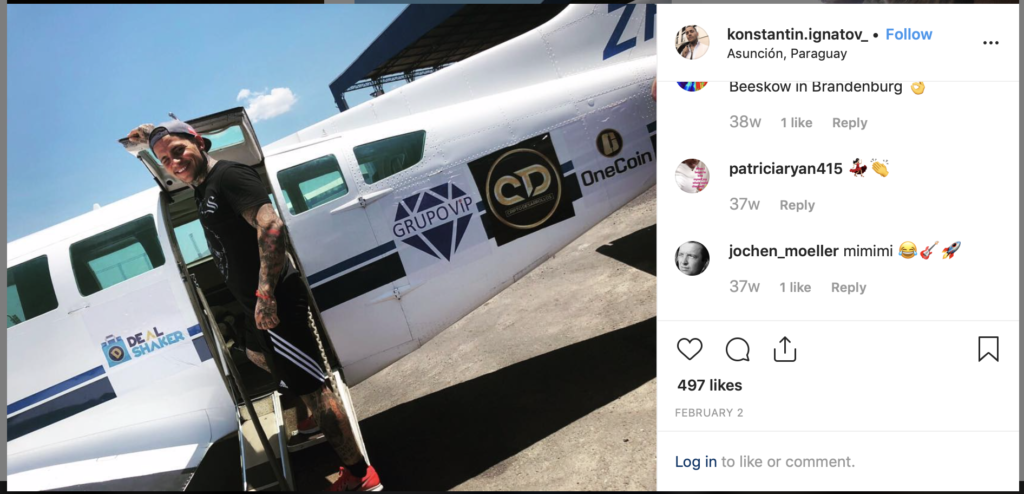 Ignatova's disappearance
A year before Ignatova disappeared in October 2017, she informed her co-founder (believed to be Greenwood) that if anything happened to her, her brother "knows what to do." When she disappeared, Ignatov took over operations of OneCoin.
We know that Ignatov had communication with Ignatova after she disappeared in October 2017, even if it was through a proxy. We know that because he was in possession of a power of attorney executed by Ignatova in favour of Ignatov dated four months after her disappearance. That power of attorney created for enforcement under EU laws means that Ignatova physically met with a notary after her disappearance and in his or her presence, executed it. The name of the notary on that power of attorney is the last person publicly known to have seen Ignatova.