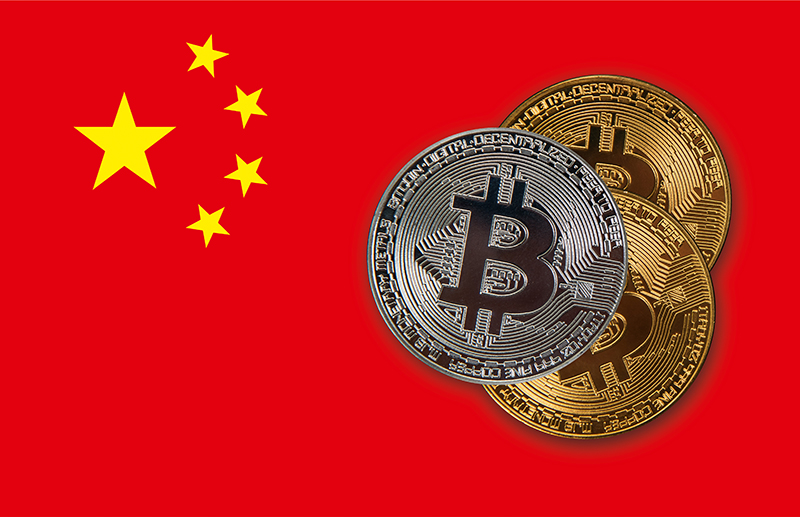 A few weeks ago in China, several digital currency exchanges announced that they were suspending trading or shutting down operations altogether, leaving the recovery of potentially hundreds of millions of dollars of funds with those exchanges up in the air, and this after approximately US$3 billion went missing from two initial coin offerings ("ICOs") in China this summer.
The shut downs came after several government agencies in China issued notices and warnings about the risks of digital currency exchanges and of ICOs over the past few weeks.
The agencies also announced several investigations into exchanges. So far, there are reports that over 500 people in crypto have been arrested in China in this latest crack down.
Multiple government agencies issue warnings
Mongolia
The first government warning was from the Autonomous Region of Inner Mongolia in Northern China, on November 11th by the Ministry of Industry and Information Technology, which issued notice that it was investigating, inspecting and "cleaning up" mining operations in the region. More here, and earlier first reported here.
In 2018, a number of foreign mining operators set up shop in Inner Mongolia and it now accounts for about 2% of the global mining. That's not a lot for China, which accounts for 60% of the global mining. The government of Hong Kong told me in 2015, that China's dominance over mining was once over 80%, and thus it is steadily declining. China is a preferred location, not because of electricity, but because of the infrastructure and ease with which mining can be launched in China.
Beijing
Then, the Beijing Municipal Bureau of Local Financial Supervision issued two warnings, one on November 13th and the other on November 14th.
The first was to warn the public about fraudulent misrepresentations being made by some exchanges who were selling coins on the allegation that they were backed by, or associated with, China's central bank, the People's Bank of China.
The People's Bank of China has not issued, endorsed or backed any digital currencies with the private sector.
The second warning the next day was more of a reminder that online trading platforms, such as exchanges, must be registered and approved by provincial governments in China, and it informed the public that Beijing had not approved any exchanges and in essence if there were any in Beijing, they were not legal.
On November 18th, the China Banking and Insurance Regulatory Commission, a federal agency which regulates financial services, issued a notice about illegal fund-raising for Blockchain projects, which it described as fund-raising that is not registered and cautioned against fake Blockchain projects.
That came at the same time as Guo Shuqing 郭æ '清, the Community Party Sec­re­tary for the People's Bank of China and Chairman of the Com­mis­sion, gave a speech in Jiangxi (郭樹清:拆解影子銀行 遏制房地產泡沫化) in which he said that the Commission was cracking down on shadow banking and illegal online financial activities within China.
A crack down on shadow banking in China is important in crypto because shadow banking includes financial transactions done outside the system, such as through exchanges.
Shanghai
On November 22nd, the Shanghai headquarters of the People's Bank of China issued a notice that it was cleaning up payments and settlement companies that provide services for international transactions to residents of China that are unauthorized.
The notice essentially reiterated that in China, buying digital currencies could involve illegal sales or the illegal issuance of securities, and could involve financial fraud or pyramid schemes. It informed the public that in Shanghai alone, the People's Bank of China had shut down 13 ICOs and 10 exchanges.
It cautioned against hype related to Blockchain companies and said that its investigations were ongoing.
Shenzhen
And finally, on November 22nd, the Shenzhen Financial Supervision Bureau issued a warning about the risks of online finance that included digital currency financial transactions, as illegal activities that would be "dealt with seriously."
In China, the criminal law allows for terms of incarceration for life for violations of federal law involving financial transactions, and so the repercussions can be severe in China.
RMB22 billion missing
China has issued warnings and undertook a crack down in 2017 and people are left wondering what's different this time.
What's different this time is that, in addition to multiple agency action across China, more than 500 people were arrested for digital currency fraud in connection with exchanges and ICOs, with losses for 2019 alone, estimated to exceed RMB22.6 billion in China.
According to the news website Shanghai Securities News, the Office of the National Internet Financial Risk Special Rectification Group confirmed that law enforcement agencies have been active across China, closing down exchanges, mining operations and ICOs.
This was further confirmed by the 2019 Financial Stability Report for China published by the People's Bank of China at the end of November which stated that 173 digital currency exchanges in China has been shut down by the government since 2018.
Why now?
You might be wondering why now – why there was such activity in the last few weeks in China over digital currencies and digital currency exchanges?
There are many reasons for that.
The first is that China has quite advanced research, including academic research, and advanced government investments into Blockchain technology and before the government begins to release its projects to the public, it needed to clean up the ecosystem and get rid of businesses operating outside of the law.
Partly, that is just for the adherence to the rule of law but also, when unlicensed or unlawful businesses are allowed to operate with lawful ones, it creates an anti-competitive business environment, which is unfair and which the law is designed to prevent and it also creates uncertainty among the public.
So the move is designed to reestablish the rule of law in the crypto space, clean the slate and allow for a fresh start in China for businesses in the Blockchain space.
The other part, though, was that China was rocked by several digital currency schemes that, as China put it, caused significant damage to the financial order.
Plus token
The first scheme which caused damage to the financial order was an ICO called Plus Token, which, it appears, was a Ponzi scheme (and may well be China's largest Ponzi scheme involving digital currencies).
The Plus Token was sold online and at events in China, Korea and Hong Kong. It was headquartered in Yancheng in the province of Jiangsu, and it is believed that upwards of US$3 billion was allegedly taken by six employees – Chen Bo, Yuan Yuan, Ding Zanqing, Peng Yixuan, Wang Renmi and Dong Jianhua.
The six employees fled to the Republic of Vanuatu in June 2019. The Vanuatu government confirmed that four of them had acquired citizenship in advance, which would suggest that there was an exit strategy that was planned.
The six were subsequently arrested in Vanuatu by Chinese officials and removed to Mainland China in July. Plus Token then filed for bankruptcy.
And this is kind of interesting – allegedly, before fleeing, one of the employees inserted Hex code into a Bitcoin transaction that said: "Sorry, we have run" but there is no confirmation that that is accurate, especially since it was not written in Mandarin.

Wave Field Super Community
The second scheme, Wave Field Super Community, was a wallet and exchange service for digital currencies which went dark on June 30th in China, after an alleged hack.
But some people have done some casual tracing and remarked that all the digital currencies in its wallets had been transferred out before the alleged hack, suggesting that there was nothing to hack. It had hundreds of thousands of customers and they are allegedly out over US$150 million.
CEOs disappear from China
Following these events in the summer, the government of China decided to act.
As described above, it led a coordinated strategy of published warnings to the public and arrests to signal a change in approach. After the publication of the warnings, several digital currency exchanges shut down or were faced with situations where their CEOs disappeared. 
Idax CEO allegedly missing with cold wallet of customer assets
One of those exchanges that was facing a disappearing CEO was Idax, one of the largest in China.
It announced online on November 29th, that its CEO had disappeared on November 26th, a week or so after the warnings started to be published.
The CEO is Lei Guorong. He owns over 17 companies in China. Idax is a Mongolian company that has been in operation since 2014. It had an office in Shanghai, and operated as an exchange without authorization in China.
The CEO kept the digital currencies of all of the customers in a cold wallet which he controlled and sometime around the time of his disappearance, employees said they were unable to access any of it, implying that all of the consumer funds disappeared when the CEO disappeared.
However, several weeks before the disappearance of the CEO of Idax, its employees were responding to consumers in writing that, because of congestion from an overload of withdrawal requests, they were unable to process withdrawals, knowing that those statements were untrue.
Idax had statements on its website that were also untrue, including that it was supported by the government of Mongolia to conduct its digital currency business.
Idax was the 24th largest exchange and it said that it processed over US$700 million in volume. It had its own ICO, that is now worth nothing.
BISS exchange employees arrested
Another exchange called BISS was reported to have been raided by the police in Beijing and several employees, as well as its CEO, were allegedly arrested and are in remand pending an investigation for participating in an illegal exchange.
The exchange is up but not operating. Its website alleges that it was based in the Cayman Islands but it was in China. It also had an ICO that is now worthless.
Three other exchange CEOs allegedly disappeared
The media in China have reported that the CEOs of three additional digital currency exchanges recently disappeared with the USB sticks that hold the digital currencies of their customers.
Another digital currency exchange in China notified its consumers that, without their consent, it was converting their digital currencies into its own exchange ICO; in other words, it was cashing out the Bitcoin and more valuable digital currencies owned by its customers and replacing them with its own exchange coin, so that the exchange keeps the valuable liquid digital currencies and consumers get illiquid less valuable exchange coins, the legality of which seems highly questionable and seems to be an illegal conversion.
Social Media Crackdown
And finally, you may have heard that Binance and Huobi's Weibo accounts were closed or that their offices were allegedly raided in Shanghai around the time of the warnings that were issued by several government agencies in China. In fact, there was a bit of a Twitter storm involving Binance because it was reported that Binance's Shanghai office had been raided, which Binance denied.
So, what did happen?
Well Binance's co-founder said on Weibo that China came to them in advance of the November crackdown, and that they were no longer in China by the time the warnings were issued and the crackdown started. For Binance, it seem like they were given a heads up, which is entirely possible if a company has a good relationship and a transparent dialogue with Chinese government officials. 
I've heard the same thing from a China digital currency exchange actually located in Canada.
Many tech and AI companies from China continue to have a presence in China for survivability, revenues and access to Chinese tech university talent while operating in secondary offices under the radar in Canada. All they do is bring in the tech and AI talent from China and the crypto space is no different.
Suumary
In summary, what is the outlook for China?
It looks like the landscape in China has changed for digital currencies and exchanges, as well as for mining. China has put the community on notice that it's has zero tolerance for crypto activities that are pursued outside of regulation.
For Canada, which is a recipient of vast sums of digital currencies imported into the country from China in violation of currency control laws, we will likely see an uptick in transactions that move money out of China to Canada, and then it may subside and move underground.
I don't think we'll see a large impact on mining, because Inner Mongolia was not a large center of mining operations to begin with.
With respect to prosecutions, China does not publicize all of its criminal trials and so we are unlikely to have much information on the prosecutions of those arrested in this wave of crackdowns.
Interestingly, though, under Chinese criminal practice, if those who are being prosecuted return the digital currencies back to the government, they face much less severe sentencing, so we may see some of the US$3 billion that is missing make its way back into China through crypto transactions on the Blockchain for sentence reduction.
But I think there's more to come from China on the law enforcement side mostly involving exchanges, and if so, it will happen before the Chinese New Year.