Inner City Press, a blog that covers trials in the Southern District of New York, and which covered one of the trials associated with the initial coin offering ("ICO") of OneCoin, released an email by the founder of OneCoin, Ruja Ignatova, where she said she had £220,000 in cash and wanted it stored in London.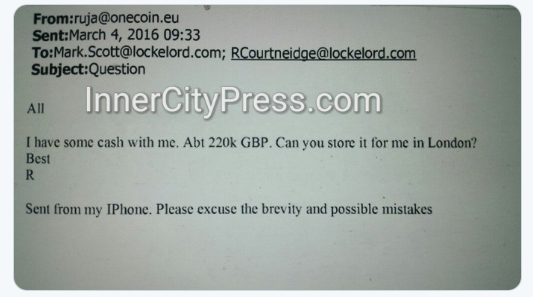 OneCoin is a US$4 billion scam that took investments from people in 175 countries. It represented to have its own Blockchain and digital currency exchange called Xcoinx, where OneCoin was allegedly listed and free-tradable. However, OneCoin did not have a coin, a Blockchain or an exchange.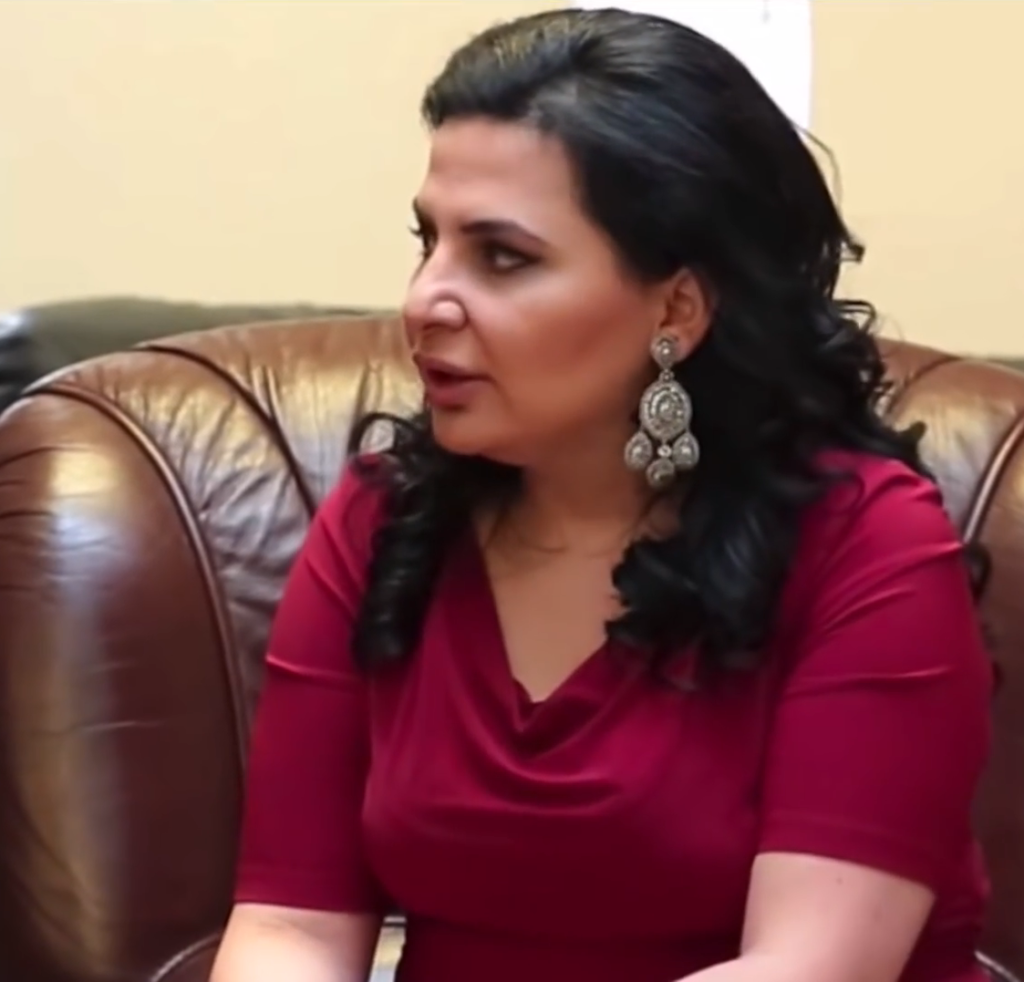 Ignatova (here) sent emails explaining that an exit strategy would be to take the money and run and blame someone else.
Ignatova did run, the money disappeared and she has not been seen in several years. People that worked at OneCoin suggested on a podcast that the mafia allegedly infiltrated OneCoin. It could be that the "blame someone else" is going to be the mafia.
One of the persons Ignatova writes to about having £220,000, Robert Courtneidge, is a payments specialist, who is speaking at something called Blockchain Europe 2020, who works closely, allegedly, with Her Majesty's Treasury and Financial Conduct Authority.
Several banks are hitting the stage with Courtneidge at Blockchain Europe 2020, including ING Bank, Commerzbank AG, Rabobank, Eurobank, Bank Hapoalim, as well as the European Banking Authority.
According to the Financial Times, Courtneidge was, until a few days ago, a director of a company called e-payments, that provides payment processing for prostitution services, multilevel marketing systems and the digital currency sector that almost no one has heard of. It was suspended by the organization he allegedly works closely with, the Financial Conduct Authority, for lax anti-money laundering compliance.