He called himself a serial entrepreneur. A Court found him to be a serial scammer. Aziz Com Mirza, a Canadian dropout from Montreal was convicted of fraud in a Dubai criminal court this week, sentenced to six months in jail and fined US$75,000. A few days earlier, he had been sentenced to a term of incarceration of six months for a second instance of fraud and fined US$140,000, for a total of 12 months in jail, not including time spent in remand. There is also a deportation order in place to remove him from Dubai at the conclusion of his sentences and return him to Canada. There are still several civil cases against him in Dubai.
Mirza was arrested in October 2019, after several people who invested into one or more of Mirza's schemes filed complaints with authorities.
Mirza ran a number of investment schemes including a digital currency launched as an initial coin offering ("ICO") called HabibiCoin, touted as the Bitcoin of the Middle East. Each coin was alleged by Mirza to be backed by real estate in Dubai and because of that, the price could not decrease, Mirza alleged. Each coin was priced at US$0.05, and was alleged to have been created using the ERC20 standard. According to Mirza's own representations online, he raised US$39 million in pre-sales of the ICO. Where that US$39 million is remains a mystery.
HabibiCoin was a fake digital currency that did not exist.
Mirza appears to have ran or led other investment and securities related projects including one called Leverage Program and a so-called entrepreneurial retreat program where he charged people money to take master classes on how to be a successful entrepreneur like him under various brand names such as the Dream Chasing Family and the Intentional Success Group.
We wrote about him earlier here – which is where you can see his US$1.2 million diamond watch, his horse, his luxury cars and his penthouse in Dubai.
Mirza says he got his business start in life allegedly selling lemonade at the age of seven, before becoming a multimillionaire and allegedly feeding 18 million starving people in Pakistan.
Mirza pumped HabibiCoin and some of the other schemes with the help of at least four other Canadians who are in the Bitcoin space, one who has a criminal record for defrauding millions of dollars from the elderly in the US, who is now in the cannabis space in Vancouver.
One of those four Canadians in Montreal posted numerous photos on social media of his piles of cash, and trips made to Panama and Dubai with Mirza, including a photo below of US$1 million in cash.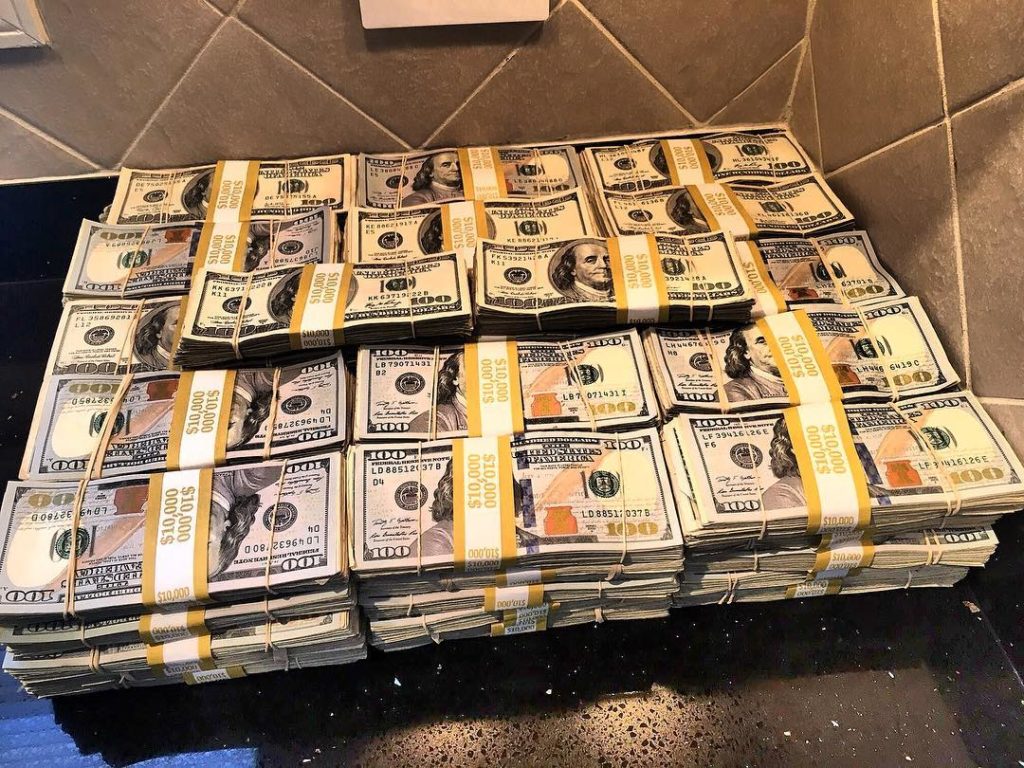 Another of the four Canadians who pumped HabibiCoin with Mirza recently spoke at something called Futurist in Toronto for Bitcoin people.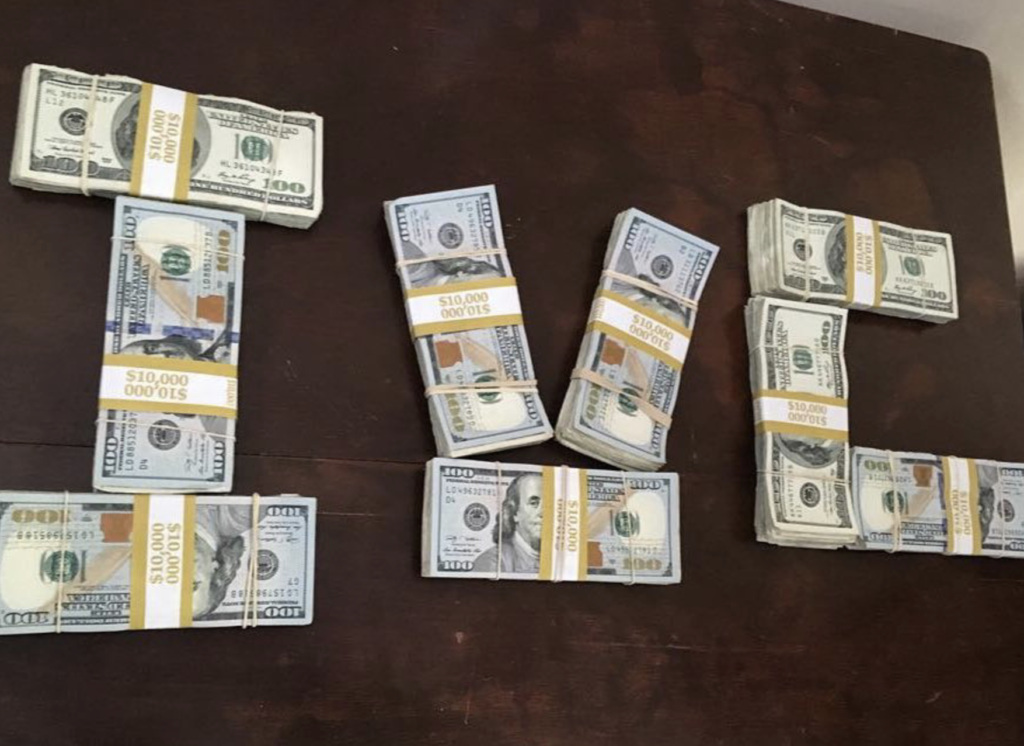 Mirza on Facebook with #family
In Canada, one or more of the Canadians tied to Mirza also crossed over at something called a Blockchain boat event in 2018 in Vancouver.