Morrie Tobin, the Canadian financier who tipped authorities off about the college admissions scandal, was sentenced today to a year and a day in prison after pleading guilty to securities fraud for pumping and dumping stocks.
Despite his crucial tip and his cooperation in the investigation that led to the college admissions prosecutions, the judge in Tobin's case today rejected the recommendation by the US government for no jail time, saying that he could not allow a felon who admitted trying to fleece investors of US$15 million to avoid prison.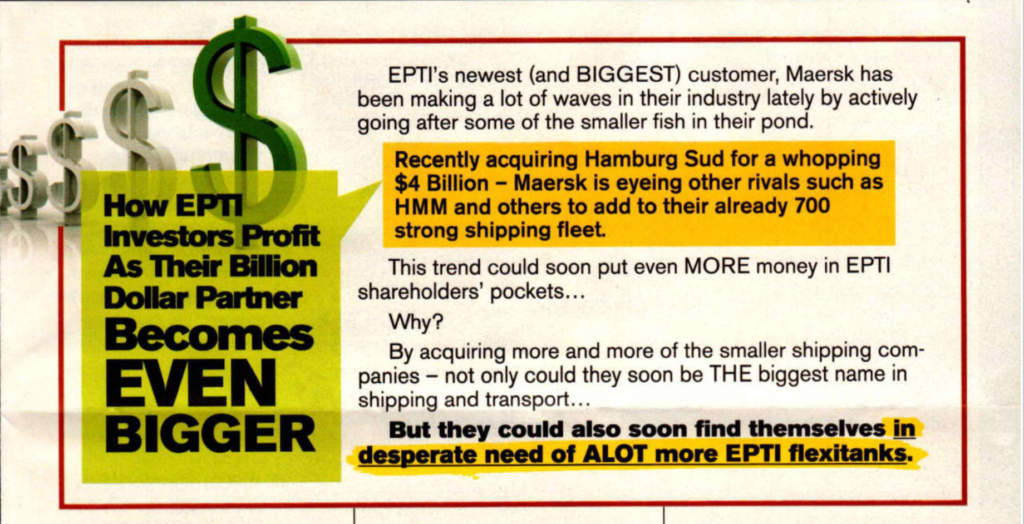 Tobin is a wealthy financier – although Canadian, he lives in Los Angeles. In 2017, he participated in a scheme with others to falsely promote a microcap company whose shares he secretly controlled in a shell company. He participated in causing the shares to be artificially pumped, with others, to increase the share price and then when the share price was high, he dumped his shares.
Pump and dumpers benefit from the increase in the price of shares of a public company at the expense of innocent investors. In the case of Tobin, the company he pumped was called Environmental Packaging Technologies Inc. and he pumped it by representing, among other things, that the share price was going to go up by 1,118%, it had a patent pending that could forever change the packaging industry; and that as a result of President Trump, an investor in EPTI would gain whopping profits – for example, every US$2,000 invested would become US$22,360.
The EPTI pumping newsletter
According to the Sentencing Memorandum filed by the lawyer for Tobin, two lawyers were part of the pump and dump scheme. At least one of the lawyers was charged.
The Tobin case is also very important – it crossed-over with Roger Knox, who is part of another SEC case with ties to Vancouver.
Tobin's conviction means he will likely be deported to Canada at the conclusion of his federal incarceration in 2021.
Tobin was personally part of the college admissions scandal as well – he was in the process of bribing an athletic coach at Yale University an amount of US$450,000 for one of his children to be admitted to Yale who didn't qualify, when he gave the tip to authorities.
The tip led to the discovery of Rick Singer, who brokered deals for wealthy teenagers to attend Ivy League schools who could not enter under their own steam. Singer pled guilty. Over thirty people were charged in the US college admissions scandal, including Vancouver's David Sidoo.
But for the tip about Tobin, the college admissions scandal, and the Roger Knox file, all tied to Canada, may not have been discovered.