Wikileaks, fentanyl, murder and spies
I went on Wikileaks this week to find what information, in any, was discussed in diplomatic channels during the early days of fentanyl trafficking. I didn't quite find what I was expecting but I did find a series of emails from analysts at a US private intelligence firm discussing Israeli and Russian spies who use fentanyl to take out people or extract information from them.
A bit of background.
According to this article in Vanity Fair, in 1997, the Israeli prime minister approved a hit on a then-little-known Hamas operative named Khalid Mashaal, who was working in Amman. The hit involved Mossad agents with fake Canadian passports confronting Mashaal on the street, inserting fentanyl into his ear and waiting for him to die.
Attempted murder of Khalid Mashaal
It may have worked except that Mashaal had body guards. The agents succeeded in inserting fentanyl in Mashaal's ear but the body guards caught the two fake Canadian spies and apprehended them. Mashaal was on death's door when the King of Jordan intervened with Israel.
A deal was brokered for Jordan to release the two spies who attacked Mashaal and for Israel to disclose what poison had been inserted into Mashaal's ear so that he could be saved and to release several Palestinian prisoners. Mashaal was saved with Narcan; the two spies returned to Israel; and several Palestinians were released from Israeli jails. Mashaal became legendary among Hamas as "the man who would not die," eventually becoming the leader of Hamas from 2004 to 2017, and amassing a fortune of US$2 billion.
Fast forward to 2010.
Murder of Mahmoud al-Mabhouh
According to some Wikileaks emails, at the end of January of 2010, analysts at a US private intelligence firm began emailing each other about a news report alleging that a commander of Hamas named Mahmoud al-Mabhouh, was poisoned with an unknown substance at a hotel in Dubai by Israeli spies.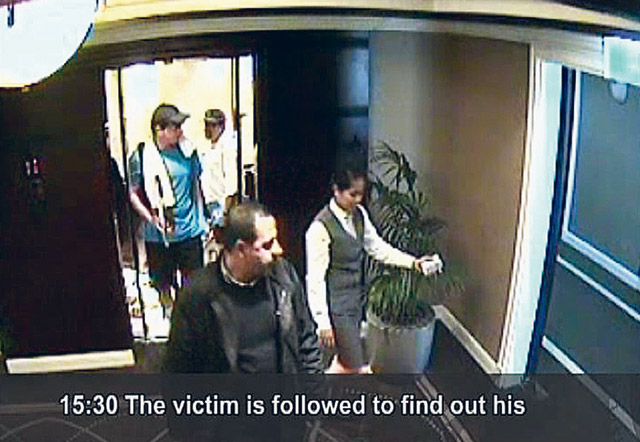 al-Mabhouh was one of the founders of the al-Qassam brigades, the military wing of Hamas. He arranged arms supplies from Iran to Gaza. He lived in Damascus, where Mashaal lives. He was killed at the Al Bustan Rotana Hotel in Dubai, after having been followed from the airport by several Eastern European men. The Dubai Police said that lab tests confirmed that he was poisoned with something and possibly smothered as well.
Fentanyl to extract intel
Some of the dialogue in the Wikileaks emails from the private intelligence firm in connection with the hit on al-Mabhouh in 2010, are eye-popping as to the use of fentanyl by spy agencies to take out people. I've summarized the more interesting excerpts below:
"With fentanyl, the point is that it should look like a natural death."
"Ck [check] with GF; he knows infectious diseases."

"I think he may be the assassin."
"Mossad likes a modified form of fentanyl to kill."
"Putting fentanyl into the ear is what the Izzies did to Meshaal [Mashaal]."
"If you have a pure form of fentanyl, it would be easy to kill someone very quickly … If you're actually intending to kill someone, doing it in the ear would be a good bet as long as you can keep the person from showering."
"Fentanyl has been used by the Soviets for years to get some information."

"Typically, it would cause the person to go to the doctor for a minor ailment. The doctor would prescribe fentanyl … the person would be messed up so much that they were grasping for something to orient to, so that if someone came and gave them a little sympathy, they would grasp onto that person who would then manipulate them into giving whatever information they wanted."
(In reference to fentanyl being used by spies to kill people): "J&J is a strong buy. You lads should buy as many shares as you can."
"Dutch or Danish company, correct. Israelis and Russians especially were playing with this stuff."
"No, it was made by Johnson & Johnson (love that company) … the Israelis stole the patent from some Eurotrash company."
"I've been in touch with Mayo [Clinic] and Dr. Wilson who worked on the Mossad bunged poisoning of the Hamas terrorist Khalid Mishal [Mashaal]. Can't go into how I know him … In the Khalid hit, the bungled op was gummed up."
"Perhaps the lads got it right this time? Nice field test for the next dude marked for death."
"That list is long."
In conclusion as to the hit on al-Mabhouh, the US private intelligence firm alleges: "so, the Mossad did do it."
Wikileaks, lawyers, Iran, China, oil and methanol
I had only used Wikileaks once before this week and that too was fruitful. It was to read up on a lawyer and a law firm in Malta that, in 2008, had made an in-person disclosure to Malta's bank regulator and to the US Embassy about their client from Iran. The client was a politically exposed person ("PEP") close to the Iranian leadership who ran its oil export operations, with indirect ties to Canada, named Reza Hamzehlou, aka Reza Hamzelou.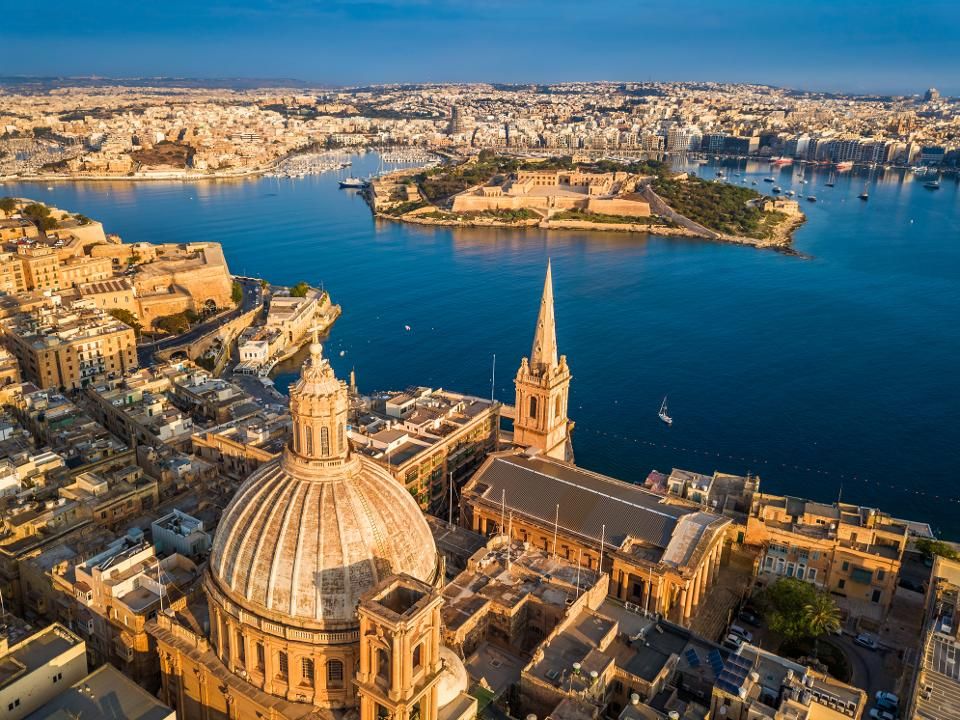 Hamzehlou sets up shells
The Wikileaks cable in respect of Hamzehlou showed that his Malta lawyer and the Malta law firm went to the governments of Malta and the US and disclosed Hamzehlou, his business associates, the advice Hamzehlou had sought and all of the companies in which Hamzehlou was associated with that were relevant to the Iranian government's oil movements and payments back into Iran through Hamzehlou's many companies.
The law firm provided emails and other evidence to both governments. The lawyer and the law firm made the disclosures because they said that they did not want any issues with the US government. Terrorism laws and often sanctions laws, require that natural and legal persons take active steps in respect of risks of terrorist financing, likely resulting in the disclosure in this case. The Wikileaks cable is a rare window of visibility into the secret disclosure process of lawyers and law firm to foreign and national governments.
Methanol sales to China
Fast forward two years.
Hamzehlou was often in the news, promoting his sanctions avoidance success and one such touting of sanctions avoidance prowess was reproduced in a Wikileaks email, highlighting Hamzehlou saying that US sanctions have not only not impeded Iran's oil exports but that Iran was increasing sales and shipments of methanol to China.
Fast forward ten years to today.
Iran has become almost a sole source supplier of methanol to China. Why was Hamzehlou selling methanol to China and in such high volumes? For vehicles. China blends methanol into gasoline and liquefied petroleum gases. Blending methanol into gasoline allows China to extend the gasoline supply.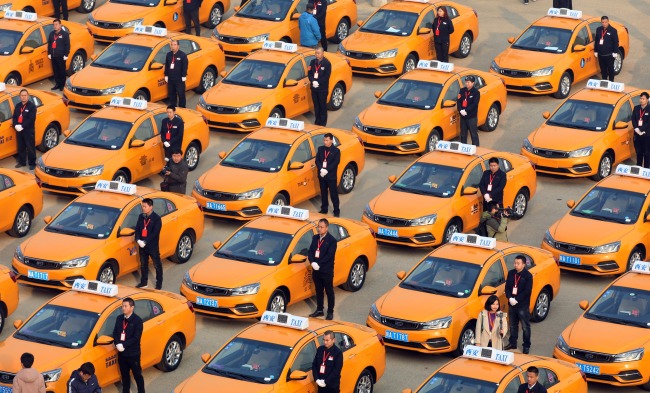 Hamzehlou indicted in Iran
Clearly, the Malta law firm who made a disclosure was on to something.
Hamzehlou is on trial in Iran, indicted in connection with a massive financial crime fraud case. His co-indicted defendants are an Iranian-Canadian who obtained Canadian permanent residency and an Iranian whose children acquired permanent residency in Canada, from Iran.
Canadian ties to indictment
They are accused of perpetrating the biggest fraud in the history of Iran using state-sponsored sanctions avoidance methods in which billions of dollars funnelled through shell companies (e.g., the reason for the legal advice in Malta that Hamzehlou sought) wasn't returned to the government; allegedly, large portions were siphoned off and parked in other countries. The Iranian government has accused Hamzehlou of pocketing $7 million cash and acquiring $8 million in property from funds that are proceeds of crime. The amount alleged to be missing from Iran, though, at the hands of Hamzehlou and his co-defendants, including the one Iranian-Canadian, is much larger – it is $6 billion.
Hemzehlou testifying

Hemzehlou with some co-indicted
Irancell used Hamzehlou to move money
Irancell, the Iranian state-owned telecommunications company that controls Internet and cell phone access (and now 5G) in Iran, which is 51% owned by the Iranian government (some Iranians say its an open secret that the 51% is owned by the Iranian Revolutionary Guard), used Hamzehlou's company and his team to move money out of Iran, according to Mohammad Reza Mokhber Dezfuli, the former CEO of Irancell. If that team included the co-indicted Iranian-Canadian, its unclear what that means for Canada, especially considering the IRG allegedly majority owns Irancell.
Mohammad Reza Mokhber Dezfuli left Irancell and now operates the Supreme Cultural Revolution Council (the Iranian revolution organization) in Qom for the Supreme Leader Ayatollah Khamenei. The connections to money movements and the Ayatollah seem awfully close to Canada.