According to prosecutors in Italy, a businessman in Malta and alleged IT specialist, Roberto Recordare, is under investigation for allegedly having laundered $500 billion in proceeds of crime for the 'Ndrangheta, Cosa Nostra and Camorra Mafia groups and for planning to launder $136 billion more. Approximately $36 billion of the amount laundered was allegedly in cash. By sheer amount, Recordare may be the biggest money launderer of all time.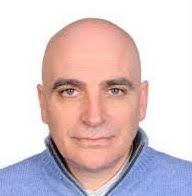 Italian prosecutors said that they learned of Recordare's activities in Malta through telephone interceptions. Allegedly, he laundered funds through Dubai, Afghanistan and other countries that he thought were removed from the visibility of the US Treasury.
Recordare is allegedly aligned with the 'Ndrangheta and is from the 'Ndrangheta region of Calabria. It is believed that the 'Ndrangheta offered money laundering as a service to other Mafia organizations for a commission with Recordare as the laundering kingpin.
Planned to kill Italian prosecutor
During the intercepted telephone communications, the police say that Recordare discussed killing an Italian prosecutor with a bomb, triggering a common law duty to warn from law enforcement in respect of the prosecutor. During those calls, Recordare allegedly discussed his use of private companies in Malta to front laundering activities. Two private companies tied to him in Malta are Golem Malta Limited and Recordare Holding Limited.
According to this report, Recordare also planned to launder money using fake securities and fake humanitarian aid projects with funds routed through a lawyer. In 2017, he moved his documents to a cloud-based service based in Aruba, believing that the documents would be safe from law enforcement.
Recordare allegedly laughed about bombing death of Malta journalist
During the intercepted telephone communications, Recordare is alleged to have laughed about the assassination of Malta journalist Daphne Caruana Galizia, who died as a result of a car bomb and was recorded as saying that they were still picking up pieces of her in Malta. Ms. Galizia wrote a blog in which she covered financial crime and corruption in Malta.
Recordare's two companies show up in the Paradise Papers database.
Malta is know for very lax anti-money laundering compliance. In 2017 through to 2018, it embarked on a tour of several countries, including Canada, to recruit Bitcoin and Blockchain companies to move their business there with the promise of light to no financial crime oversight, which is why today, there are still quite a number of Bitcoin digital currency exchanges and other digital currency enterprises physically or on paper, domiciled in Malta.