According to the Twitter account of a Bitcoin investor, the DeFi platform called DeFi100, that is listed on Binance, posted a notice on its website earlier today that it scammed its investors and that there was nothing the investors could do about it.
"Ha ha. All you moon boys have been scammed. Fuck you moon boys," it also reads.
The Twitter account user says that DeFi100 ran away with US$32 million. The website is now dark.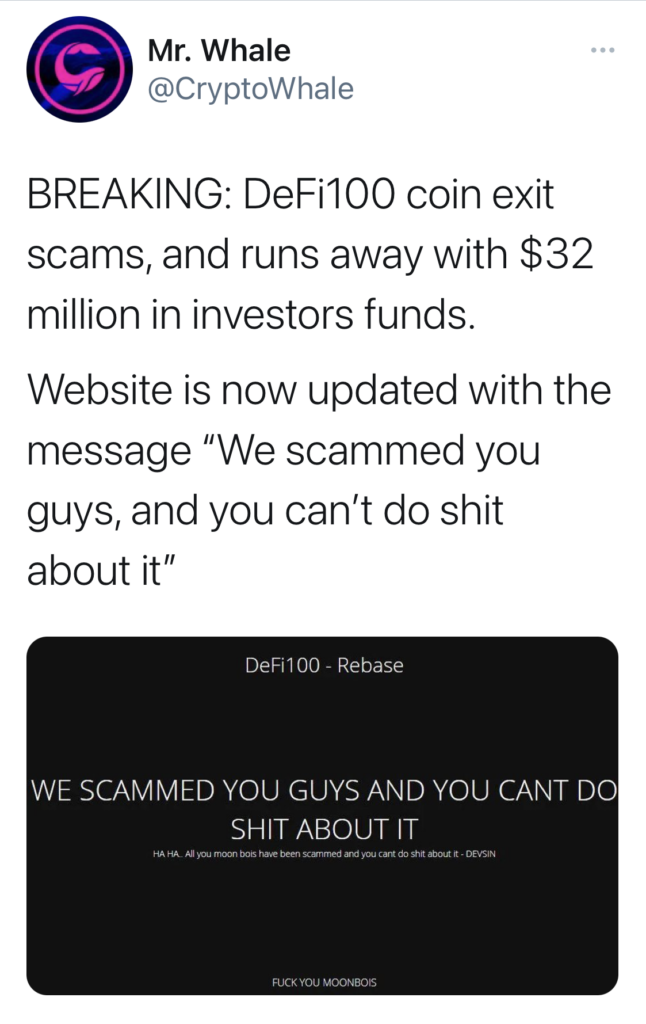 No party has confirmed whether the notice on the website is accurate but its odd that the website is now dark.
It's not the first time that digital currency platform owners have posted a notice online confessing they took funds from investors.
In 2019, the six owners of the ICO called Plus Token in China stole over US$4 billion from customers. Just before fleeing, they inserted Hex code into a Bitcoin transaction that said: "Sorry, we have run".

It was China's largest digital currency Ponzi scheme.
The Plus Token was sold online and at events in China, Korea and Hong Kong. It was headquartered in Yancheng in the province of Jiangsu. The six employees were Chen Bo, Yuan Yuan, Ding Zanqing, Peng Yixuan, Wang Renmi and Dong Jianhua.
Four of them fled to Vanuatu in June 2019. The Vanuatu government confirmed that four of them had acquired citizenship in advance, which would suggest that there was an exit strategy planned.
They were subsequently arrested in Vanuatu by Chinese officials and removed to Mainland China in July. China hunted the other suspects in other countries as well, and went to Cambodia, Vietnam and Malaysia and other undisclosed countries and picked up 27 fugitive members of the PlusToken team. In all, 82 employees of PlusToken were arrested and prosecuted.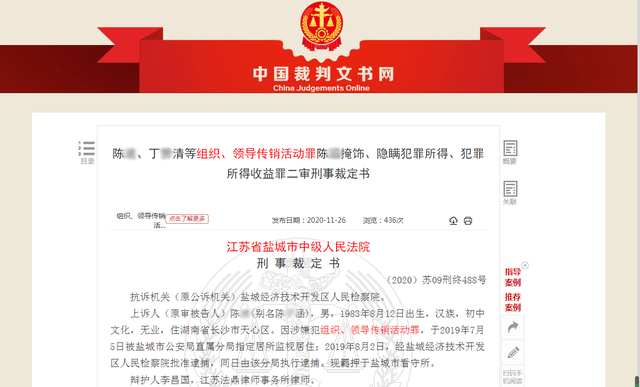 On September 22, 2019, Chen, Ding and Peng were sentenced for organizing and leading pyramid schemes. They and other defendants received sentences ranging from two to 11 years. Their WeChat messages between them played a material role in the prosecution.