As NFTs become more mainstream, so too are lawsuits involving NFTs – two lawsuits observers in the NFT space are watching closely are by two global brands – Hermès Paris and Miramax Film's Pulp Fiction.
Hermès NFT Lawsuit
At the beginning of the year, the famous French luxury brand Hermès Paris filed a complaint in New York against a California artist who created Metaverse NFTs that are digital knock-offs of the Hermès Birkin bag.
The NFTs are called MetaBirkins.
The Hermès complaint alleges that the digital bags infringe on the Hermès trademark and harm its global brand.
The MetaBerkins NFTs were created as a collection of 100 digital purses shaped like a Hermès Birkin bag with some of its features, that are each identical except they each have a layer overlaid on top with a different combination of digital faux fur and different colours.
They were listed for sale on the NFT platform OpenSea and sold for between 5 to 25 Eth each (US$15,000 to US$80,000). As of December 2021, the project had revenues of 200 Eth from sales of the MetaBirkins. By January 2022, revenues surpassed US$1 million.
A Hermès Birkin bag in the real world starts at about US$10,000 and can go up to US$300,000 on the secondary market (private re-sales).
Except in France, in order to be eligible to buy a Birkin bag from Hermès, a person must be an existing customer of Hermès and have spent an amount in the past equal to the price of a Birkin bag.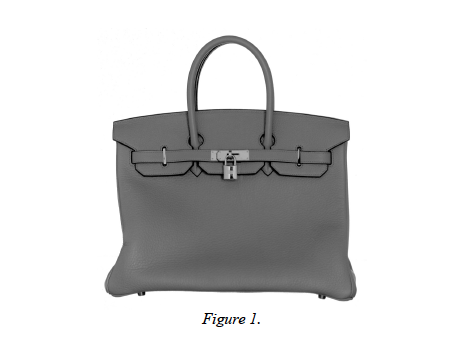 According to the complaint, although OpenSea listed the NFTs for sale which used the Hermès and Birkin names, it later agreed to de-list them after lawyers acting for Hermès demanded they be removed.
Hermès alleges that the artist then created a Discord channel to sell the MetaBirkins NFTs after OpenSea removed the collection from its platform.
When the Discord channel was launched, Hermès filed an amended complaint on March 2, 2022, partly to include the move to Discord, presumably because it meant that the sale of MetaBirkins NFTs was continuing, and if a Court were to find that there was an infringement, then damages also continued.
The complaint alleges that the artist is ripping off Hermès' brand to "get rich quick" through NFTs, and that the use of the Hermès brand will confuse consumers and lead the public to believe that the MetaBerkins NFT project is associated with Hermès.
Hermès is seeking an injunction to stop sales of the MetaBirkins NFTs, and an order that all the NFTs minted be destroyed, and for custody and control of the project website, as well as damages for expropriating its intellectual property.
The artist who created the MetaBirkins NFT collection stated on Instagram that the Hermès lawsuit was groundless and that his lawyer informed him that the US First Amendment allows him to make art that depicts Hermès' Birkin bags in the same way that Andy Warhol was allowed to create paintings depicting a can of Campbell's soup. Andy Warhol, however, never received consent from Campbell's for his paintings and while Campbell's initially contemplated action, it eventually tacitly approved of his use of their logo and his appropriation of their IP, even sending him a box of Campbell's soup.
The Hermès case is being touted as the first Metaverse infringement case but it isn't really about the Metaverse except tangentially – the MetaBirkins could be sold and used in the Metaverse and to that extent, it appears to be the first case of a lawsuit by a global brand suing over (among other things), the use of its trademark prospectively in the Metaverse, and in that respect, could be said to be in unchartered legal territory.
Pulp Fiction Lawsuit
In November 2021, a somewhat similar lawsuit involving IP and NFTs was filed by the iconic film brand Miramax LLC against film director Quentin Tarantino over "secret" NFTs that Tarantino said he was creating of scenes from the Miramax film Pulp Fiction.
That lawsuit, however, is not Metaverse-related and is a copyright infringement case.
Miramax says that it sent Tarantino a cease and desist letter when it found out about the proposed NFT project, subsequent to which Tarantino allegedly stepped up efforts to market the "secret" NFTs, and announced that OpenSea was going to list them for sale.
Miramax alleges that Tarantino created a website and used the likenesses of Pulp Fiction actors John Travolta, Samuel Jackson and Uma Thurman on the Tarantino NFT website to promote the NFTs.
It also alleges that a Twitter account was created for the Tarantino NFTs, which contained a Tweet with a GIF from another Miramax film, Kill Bill: Vol 2. That Twitter account appears to now be empty.
The defendants, including Tarantino, filed a response in which they state that each secret NFT is merely a scan, saved in a digital format, of a page of a typed portion of the screenplay for Pulp Fiction, which are minted as NFTs, and such photos of photocopied pages of the typed screenplay are not the intellectual property of Miramax.
Tarantino says (in the YouTube link above) that the typed-up pages of the Pulp Fiction screenplay were created by a typist and the physical screenplay has remained unopened for over two decades and includes some of his doodles and drawings on some pages. And that physical copy of the screenplay created in 1993, Tarantino seems to be arguing, remained his property and was not sold or assigned to Miramax. It's an interesting point because this was before word processing software existed and was widely used, so if Miramax did not acquire all the rights to the screenplay, what did they get? And wearing a 1993 lens, if the agreements do not expressly include all copies and pages of the screenplay, could it not be implied that they are included?
One of the Tarantino NFTs sold for over US$1.1 million in January 2022.
The plaintiffs in both lawsuits are seeking the destruction of all allegedly infringing minted NFTs which means that if one or both are successful, the buyers of those NFTs will be holding worthless NFTs.